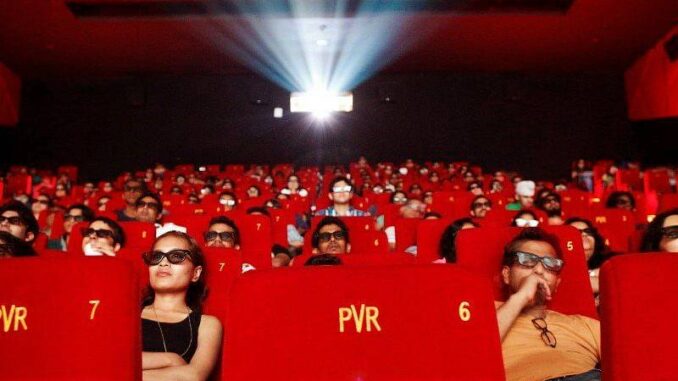 The quality of the theatres in India in general and Chandigarh in particular, has changed with the invent of new technologies in visuals and audio experience. Computerization has brought it to the next level where there is no need of big reels being shifted from one place to another and the rights of the movies are shared on line through internet. We can call it digital way of screening movies. The atmosphere of the theatres is also changed vis-à-vis. People like to freak out and watch movies to and have world class experience.

1. Fun Cinemas Republic Mall
Fun Cinemas Republic Mall is a top player in the category Multiplex Cinema Halls in the Chandigarh. This well-known establishment acts as a one-stop destination servicing customers both local and from other parts of Chandigarh. Over the course of its journey, this business has established a firm foothold in its industry. The belief that customer satisfaction is as important as their products and services, have helped this establishment garner a huge base of consumers , which continues to grow by the day.
Address: Republic Mall, Dhillon Complex & Theatre, Mani Majra,
Chandigarh – 160101
Contact: +91 0172 5050100

2. Wave Cinemas City Emporium Mall

Wave Cinemas has been providing unparalleled entertainment experience with state-of-the-art digital sound, audio and 2D projection systems to the audience. They offer 24/7 customer support. Bulk bookings, online bookings & gift card facilities are available. Get a weekly movie schedule on your phone.

3. Cinepolis Cinemas TDI Mall

A very popular theatre located in City Chandigarh is Cinepolis – TDI Mall Jagat, in Sector 17. Cinepolis – TDI Mall Jagat, Sector 17 has 3 screens. No movies are now showing at Cinepolis – TDI Mall Jagat, Sector 17. Facilities such as Parking Facility, Wheelchair Facility and Dolby Atmos are available at Cinepolis – TDI Mall Jagat, Sector 17.
Address:
TDI Mall, 32, Jan Marg, Near Park Plaza Hotel, Sector 17, Central, Chandigarh

4. PVR Cinemas Elante Mall

A theatre of PVR chain of cinema halls is available and showing regular shows now in city beautiful Chandigarh. It is located in the premises of Elante Mall Industrial Area in Chandigarh. Full safety precautions are being taken like thermal scanning, contact less security check, hand sanitisation, social distancing, contactless food service, temperature check of Staff. Tickets can be booked online as well as off line from the counter. Other facilities like Wheel chairs, food & beverages, M-ticket and Ticket cancellation. Range of the tickets is from Rs. 101 to 200 and another above Rs. 350 and above. There are Hindi and English both movies are running in the cinema.
Address
Plot No 178-178 A, 3rd Floor, Elante Mall, Industrial Area phase I,
Chandigarh-160002 India

5. Piccadily Cinemas

With 3 Auditoriums namely Business, Silver & Gold Class on the 2nd Floors respectively, Piccadilly Theater earlier having one screen to show movies has been converted into a small Mall called Piccadilly Square. It is a shopping mall located in Sector 34A, Chandigarh. It has popular food outlets like KFC. The Piccadily offers a trendy environment alongside many helpful amenities. It is well located in the City Beautiful (Sector 34). The morning shows start at 9 am and continue till late in the dark. The tickets are cheaper till 12.00 hrs to facilitate students see the movies.
Address: Piccadily Square Mall, Sector-34 A, Chandigarh 160034 India

Though, the modernization has brought it to the very convenient and affordable position to the viewers, but the scope has gone down with the launch of web series and movies being released on digital platforms like Netflix etc. Still one can enjoy movies in the theatres mentioned above.