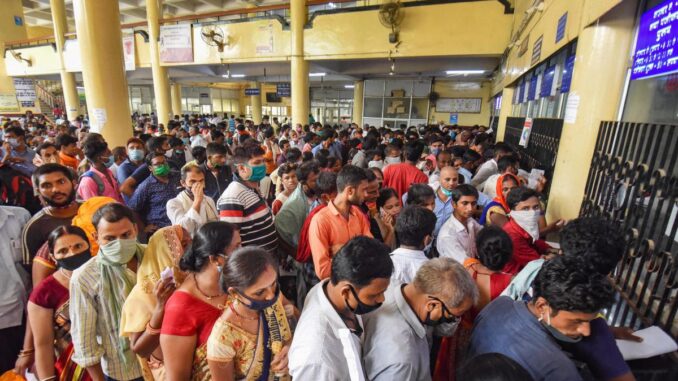 New Delhi : India is set to celebrate a list of festivals in coming days and people are heading out to the market to get the essentials for celebrations, a move that could boost spread of coronavirus infection with the fact that no official vaccine has been found yet to cure it.
The study, published in the journal PNAS, assessed about 60 super-spreading events, revealing that events where one person infects more than six other people are much more common than would be expected if the transmission patterns followed statistical distributions commonly used in epidemiology.
Based on the findings in the study, the scientists at MIT have created a mathematical method to calculate COVID-19 infection spread. They claimed that limiting public gatherings to 10 or fewer people can effectively reduce the spread.
"Super-spreading events are likely more important than most of us had initially realised. Even though they are extreme events, they are probable and thus are likely occurring at a higher frequency than we thought," said James Collins, senior author of the new study.
"If we can control the super-spreading events, we have a much greater chance of getting this pandemic under control," Collins said.
According to various researches it has been found that the spread meter is currently at 3, which means one infected person normally infects 3 other people.
"We figured that an analysis that's rooted in looking at super-spreading events and how they happened in the past can inform how we should propose strategies of dealing with, and better controlling, the outbreak," said Felix Wong, another study co-author from MIT.
Meanwhile, PM Narendra Modi has been continuously appealing to people to wear masks and maintain social distancing when they step out of their homes.