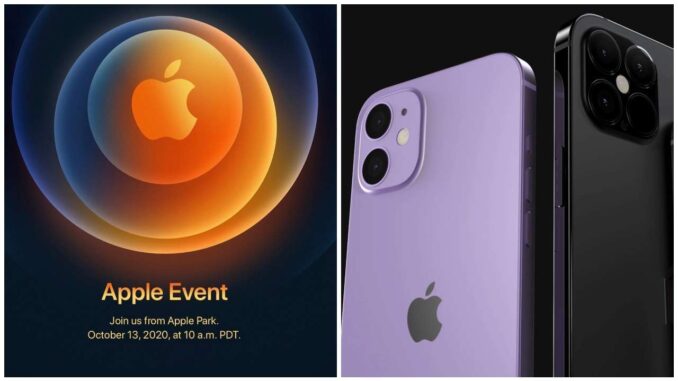 New Delhi : Apple is likely to announce its much-awaited smartphone iPhone 12 in its upcoming event on October 13 (Tuesday).
A streamed event was cryptically teased with the message "Hi, Speed" in an apparent reference to the faster wireless networks being introduced in many parts of the world.
According to experts, it is believed that Apple will be launching different sized Apple 12 in the event. With coronavirus hitting the supply chain of the company it is likely that deliveries of some mobile phone start earlier than the others.
"We believe iPhone 12 represents the most significant product cycle for Cook & Co. since iPhone 6 in 2014 and will be another defining chapter in the Apple growth story," Wedbush analyst Dan Ives said in a note to investors, referring to chief executive Tim Cook.
With 5G services coming in several parts of the world, the time is apt for Apple to introduce a 5G smartphone.
"Apple absolutely needs 5G right now," said Techsponential analyst Avi Greengart, "not for the US, but for China, where 5G is driving purchase decisions."
Powerhouses Samsung and Huawei already have 5G smartphones on the market.
Google recently unveiled two new smartphones with 5G wireless capability under its Pixel brand, which showcases the Android mobile system but has limited market share.