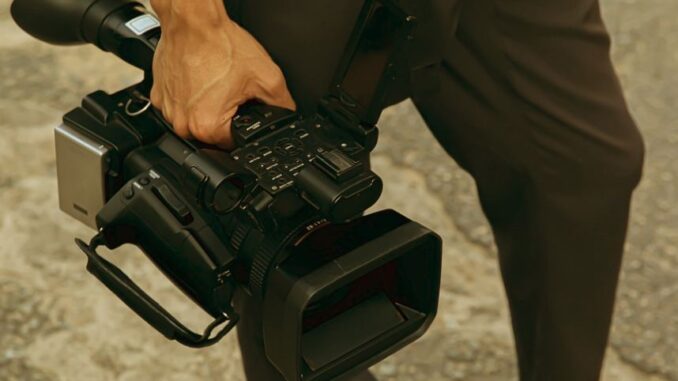 Traditional television has multiple limitations that prevent governments and other industries from connecting with their audiences. It is not as flexible and convenient as video streaming platforms that operate via the Internet.
Delivering content over an internet connection brings many opportunities and benefits to companies and businesses. Video streaming for government can also be highly profitable. Let's observe how and why.
Why Should Governments Launch Their Video Streaming Platforms?
The main problem with traditional television is that a viewer should adjust their day to watch a program they want. There is a fixed schedule people need to follow. They cannot view a program later. If they don't get to the television in time, they miss it. Additionally, traditional television is broadcasted on a TV set.
As a result, viewers don't watch the news or any other programs. They are not aware of the events in their city or country.
What about internet-based video streaming services?
OTT/IPTV video streaming services have different video formats
Traditional television broadcasts live content, while internet-based streaming can deliver different content formats. Providers can stream live videos, television programs, and VOD content.
VOD is video-on-demand content. It means that videos are always available, and viewers need to request them to play.
The point is that governments and other industries can create live content and make it available on demand later. Multiple viewers will be grateful for that, as not all of them can attend a live stream in time.
People appreciate online-based video streaming services because they don't have a schedule and allow to binge-watch. Viewers can watch videos whenever they want.
Moreover, live streaming over the Internet gives you the opportunity to communicate with viewers directly. They can ask questions and receive answers. This way, you will be able to be more transparent with your audience.
All these features can help you be closer to viewers. They are to decide when to watch videos. Moreover, they can watch as many as they want.
OTT/IPTV video streaming services are available on many platforms and devices
Unlike television programs that you can watch only on a TV screen, video streaming platforms operate on multiple devices and platforms. Viewers can access them on a Smart TV, a smartphone, a tablet, and a computer.
Availability on many devices allows viewers to watch videos whenever and wherever they are in the mood for it. Regardless of location, they can access videos and learn new information or have fun. They only need an internet connection and a device.
It means that viewers can access your service at any time. As a result, you will likely have a larger user base, and more viewers will keep abreast of what is going on in the world.
OTT/IPTV video streaming services have powerful analytics capabilities
To understand the service performance, you need to get specific data. OTT IPTV solutions usually have powerful analytics tools for your goals. 
A content provider can use analytics to understand their viewers better. They can clarify how people watch videos on the platforms and who these people are. Providers can track which videos are the most and least interesting for audiences. Understanding your viewers better can help you move your communication with them to another level.
You will know if people cannot watch your videos on specific devices and be able to fix problems.
Final Thoughts
Moving to online-based video streaming platforms brings multiple benefits and opportunities for a better connection with audiences. There are more tools for user engagement and deepening knowledge about them. All of them combined can help you succeed and achieve great results.