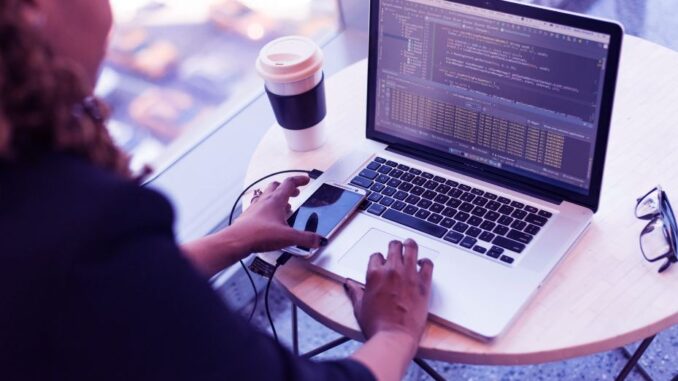 Being Online is the new norm, business, relationship ,communication, are all started and maintained through online activities. A Large variety of websites are started every day. It's now a requisite for everyone who is wishing to start a business or have started one to have a good website. Having a website is simply not enough, you have to design and maintain it properly according to the business or service you are providing. Here starts the job of a web developer, web developers are required not only to build a website but to make the website beautiful, pleasant and authentic. A good web developer helps you to build a website that speaks business for you. By a website you are trying to build or improve your service, brand value, or sell quality products and that is why it is important to make sure that it is being maintained in an authentic manner.
Now let's look at how you can start your web developer career. If you have a lot of free time to spend, definitely join offline classes, but if you are tight on schedule then definitely E-learning platforms are your best bet, you can learn a web-development course at your own time and place. Now let's get a little deep into why you should choose a web developer career. 
Job Opportunity
Almost close to 1.4 million web development jobs are available all around the world according to a study . If your skill sets are high then chances of getting your dream job is easy. You have to hone your skills, work on side projects when you start studying web development. Very talented web developers truly earn a great salary package.
Digital Nomad
Just like a digital marketer you can travel around the world and still work, a web developer has all the freedom to choose working from their own comfortable place. No need to go to the office if you are not an office person. Many people choose web development because it allows a lot of freedom to travel and explore different cultures while working and earning a good salary. 
Expression Of Creativity
Web development is a job that has a lot of creativity to it but in different ways, while backend developers use their creative mind to predict how a system may be used in future, how system may grow, or how much room to give to develop the code in the future. Front-end developers
have to use their creative and artistic minds to implement graphic design into working and make it visually appealing for viewers.
Better Problem Solver
A web developer is a problem solver. When bugs arise due to mistakes in code, a developer thinks and finds a solution to rectify the problems. Problem solving really is a skill that will be helpful in other areas of life like relationships, health etc. When you sharpen your mind with finding solutions for coding problems it automatically improves your way of thinking and also changes how you approach different kinds of complex problems in other areas of life as well. You will be able to enhance your skills.
Freelancing
You can start working independently, not just tied to one project or one company, you can work on multiple freelancing projects at same time. There are many sites that provide freelancing web development jobs with good salaries.
If You think Web development is your life calling then definitely start studying to develop necessary skills and start working for a project.