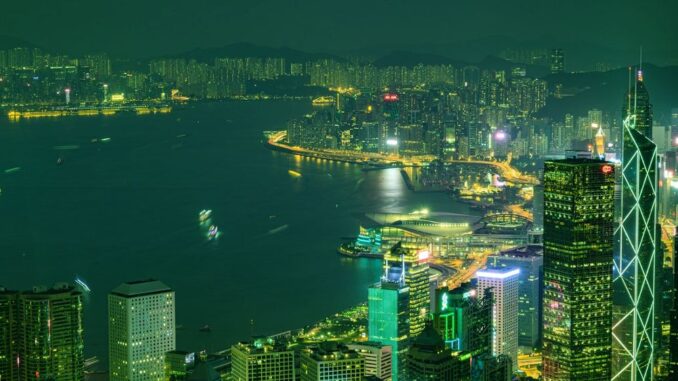 Hong Kong is a popular tourist destination, but it's much more than that. Thousands of enterprises expand internationally from Hong Kong each year. Individuals, startups, existing enterprises, and multinationals set up businesses and invest in the city.
Foreign commerce and investment fuel it's economy. The number of international firms having regional headquarters in Hong Kong has grown over the years, and more want to incorporate a subsidiary or affiliate there. You may be wondering why firms are drawn to Hong Kong and whether the city is worth the hype.
Hong Kong has 5 advantages for enterprises
Registration simplicity
The ease of conducting business in foreign nations is one reason corporations migrate or set up subsidiaries and affiliates there.
Countries where starting and maintaining a company is simple to flourish.
Hong Kong ranks third in the World Bank's Ease of Doing Business Index for its straightforward business registration procedure, quick electrical connection to business premises, easy building permit issuance, and simple tax structure.
In addition to World Bank certification, the area features investment-friendly regulations that attract international investment in various nations.
Hong Kong is straightforward for companies to start up in. You don't need to be a Hong Kong resident to establish a company registration in Hong Kong online in 48 hours. Online business registration in Hong Kong is possible.
Easy Taxes
Taxes are another incentive for establishing firms abroad. Lower tax rates indicate higher firm profit, and most corporations want to maximize profit. Hong Kong's simplified tax regime encourages businesses and investors.
The corporation tax rate is set at 16,5%, lower than other nations. Hong Kong's offshore corporations don't pay income taxes. Hong Kong companies don't pay dividend taxes, allowing international investors to maximize gains.
Hong Kong corporations don't pay sales, consumption, or VAT. Hong Kong has no withholding, capital gains, or inheritance taxes. Few commodities have import duties. Trading enterprises may optimize profits due to low corporation taxes.
Investment-friendly laws, policies
Companies want nations with investment-protecting laws and regulations. Hong Kong is investor-friendly. Hong Kong offers various startup- and company-friendly investment regulations and rules.
In Hong Kong, a foreigner may be a company's sole shareholder and designate foreign directors without penalties. A foreign corporation may be incorporated in Hong Kong without local directors or co-founders.
The company secretary must be a Hong Kong resident or TCSP-licensed enterprise.
Chinese and Asian market penetration
Businesses generally expand to areas with higher growth potential, superior resources, and a ready market. Hong Kong's closeness to China and Asia has attracted numerous firms.
Hong Kong's strategic position makes it excellent for enterprises looking to harness China and Asian resources. The area draws trade enterprises and professional firms that serve them.
Digital enterprises can easily be formed in Hong Kong. They may run the firm from anywhere while leveraging the Asian market and skill pool. Hong Kong-registered corporations may be registered as Wholly-Owned Foreign Enterprises in China, allowing foreigners to lawfully do business in Mainland China.
First-class banking
Hong Kong's free economy is supported by a strong financial system. Fortune 500 banks in the city provide customized services to Asian firms. The region's excellent banking services grew in response to the demand for flexible financial services.
Hong Kong businesses may establish multi-currency accounts, and many overseas corporations do as well. This makes it easier for enterprises to accept and make payments in USD, GBP, AUD, EUR, and CNY.
Currency exchange expenses are lower for corporations. This has strengthened Hong Kong's status as an international commerce centre, since enterprises there may readily do business abroad.
Hong Kong banks provide digital banking and barrier-free banking services to make offshore transactions easier.