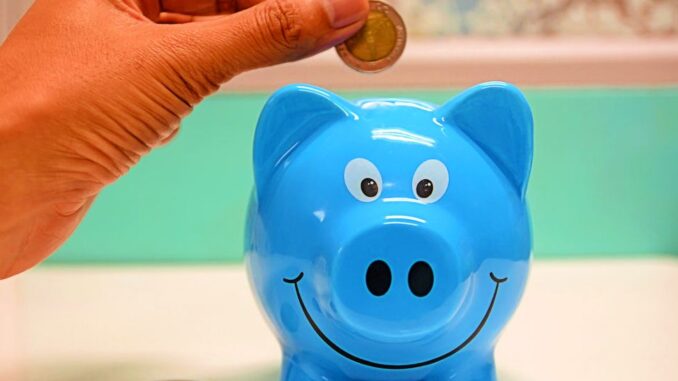 Unit Linked Insurance Plan (ULIP) is an insurance plan that combines the benefits of life insurance and market-linked investment in one product. It provides a combination of insurance and investment, allowing the policyholder to benefit from both risk cover and returns on their investments over a period of time.
ULIPs offer greater flexibility than traditional life insurance plans, as they are linked to the stock market and can be adjusted according to the current market conditions. In this article, we'll discuss what makes ULIP an ideal investment plan.
So, let's get started.
Reasons you Should Invest in ULIP Plan
ULIP Offers Dual Benefits
ULIP offers dual benefits- insurance with an investment; this makes it a unique financial tool. Also, ULIP is a long-term investment plan that provides security to your loved ones and creates long-term wealth creation to fulfill your financial dreams with a small portion of your premium.
Moreover, unlike mutual funds, ULIP provides basic life cover, usually the market value of investments. Also, you can get less affected by the unpredictability of the market by investing for a long time and getting more consistent returns. Therefore, if you want to fulfill your long-term objectives, ULIP is the best choice.
Freedom of Choice With ULIP Plan
Another important reason that ULIP is the best investment plan is its unrestricted choices and customization policy. For instance, you can choose your tenure and benefit amount from the options available and decide the amount of money to invest with the kind of funds to use.
Furthermore, if you are a young investor with less experience, consider equity funds to get more experience. However, if you are an experienced investor, you can put your money in debt or balanced funds instead.
Tax Advantage Offered by ULIP Plan
In India, there are several tax advantages offered by ULIP. For example, under section 80 C of the income tax act 1961, you can claim deductions up to ₹1.5 lakhs for premiums paid towards Ulip. Additionally, the amount paid to you under the policy is also tax-free, according to section 10(10D).
Moreover, according to the latest tax policy 2021, capital premiums of ₹2.5 lakhs or more are treated as capital gains, and taxes are subject to taxation applicable to them.
The Flexibility of ULIP Plans
ULIP plans offer you the flexibility and opportunity to switch funds anytime throughout the plan's tenure. For example, if your market underperforms, you can easily switch to debt funds, or you can switch to debt-equity to maximize your returns when the market is performing well. And all of these can be done several times throughout the year.
Emergency Withdrawal
Another important feature of the ULIP plan is that it offers a partial withdrawal facility if you need to take care of immediate expenses, even in a lock-in period. This partial withdrawal will help you to stay prepared during emergencies. Usually, the lock-in tenure of the ULIP plan lasts 3 to 5 years.
Best Investor Class Best Suited in a ULIP Plan
Investors With Varying Risk Appetites
Ulip is ideal for you if you are an investor who prefers a moderate level of risk but still wants to play safe, as ULIP offers to invest in balanced funds with both equity and debt fund options.
Investors Looking for a Long Term Financial Goals
ULIP is the best investment plan for you if you are looking for the security of your loved ones with long-term wealth creation. Also, if you want to avoid the market's irregularity and stay invested for at least 7 years or more to get consistent returns, ULIP will work best for you.
A Hands-on Investor
With ULIP, you have the flexibility to choose the fund portfolio and switch funds at the right time to maximize your returns. And, If you are a hands-on investor with a large stake, ULIP plan is the ideal choice for you.
Conclusion
Thus, whether you're seeking a plan for retirement, education, or investment, ULIP is a top choice to increase your returns. With its benefits, such as partial withdrawal and switching funds, you can easily make your investment, including a life cover.