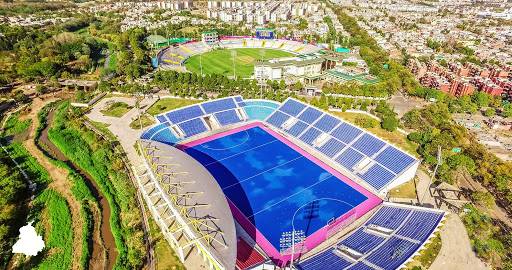 We all have grown up playing something or the other.  Few of us pursued it at the professional level and few left it for various compelling reasons , while others settled for keeping up with sports events by visiting news platforms such as www.sport.dk.  But still who could not start following any particular sport and it is generally the dream of almost everyone to be in a place where these professional sports persons carry out their business.  The place is so very exciting that a person of any age would get up, start cheering up, shouting for the favorites, even show their love towards the country and wish himself to be the part of the sport he or she is following/watching.  These emotions could only be felt at only one place and this is the most wonderful place called Stadium.
So let's see the best stadiums of Tri city Chandigarh.
1. Punjab Cricket Association (PCA) Stadium
Home ground for a couple of cricket teams, PCA stadium was established in 1993. Kings XI Punjab (IPL team) and the Punjab Cricket Team are usually playing their games here. Stadium of International standards, it caters for the international matches of cricket as well having a crowd capacity of 27000 people. It is the place liked by many foreigners as well. The location and address is as follows:
Phase 9, Sector 63, Sahibzada Ajit Singh Nagar, Mohali
Phone: 0172 223 2300
2. Chandigarh Hockey Stadium
Started in 1988, the Chandigarh Hockey Stadium is an inspiring place for hockey players. Many other sports could be played there. It is the stadium one should visit once. Stadium provides the appropriate environment for the sports lovers to continue their fitness regime. The unbelievable crowd capacity is 30000. Chandigarh Hockey Stadium used to be the home ground for the Dynamos of the Premier Hockey League. The Address of Chandigarh Hockey Stadium is as follows:
Sector 42 A, Chandigarh
Phone: 0172 262 0145
3. Sector 16 Cricket Stadium
One of the oldest stadiums in Chandigarh, the Sector 16 Cricket Stadium is located in the heart of the City beautiful. Established in 1966, the stadium has a crowd capacity of 30,000 people. This stadium hosts many international, national (Ranji) and IPL matches and invites local teams for practice sessions for the budding cricketers. The address of the stadium is as follows:
Jan Marg, Sector 16 C, Chandigarh
Contact : 76968 29734
4. Tau Devi Lal Cricket Stadium
A multipurpose sport complex located in Tri city Chandigarh (Panchkula) having the flood lights to schedule day-night matches. With concrete pitches for practice, the stadium has four batting nets. It has a crowd capacity of 7000 people.
The address of the stadium is as follows:
Sector 3, Panchkula
Phone: 0172 258 5019
5. Sector 17 Football Stadium
Football is also coming up very well in India and Chandigarh is no different from it. Chandigarh has Sector-17 Football Stadium which provides localities to play and watch football. The upcoming breed soccer players could be seen kicking the ball nicely in the morning and evening with respective coaches. Many matches have been played since its inception. The address of the stadium is as follows:
Address: Near Parade Ground, Sector 17 F, Chandigarh
Timings: 6 AM – 8 AM, 5 PM – 8 PM
Tri city Chandigarh too has quite a good number of stadiums which inspires the youth to come and do something that the nation could be proud of. Stadiums in Chandigarh are the symbol of fitness and promote fit India movement.