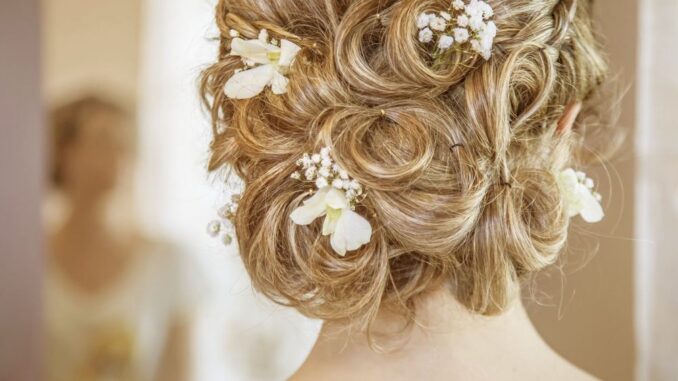 Most women prefer medium length hairstyles because they over great versatility when it comes to styling. That is obviously the beauty of medium hair. Although long hair is every woman's dream, it is hard to style. Also, while some go for short hair because of the easy maintenance, this hair size has limited styles to wear.
Medium-length hair grows to a length between the collarbone and shoulders. It can be straight, wavy, or curly, depending on the nature of your hair. However, some people make it into curly hair using heating instruments and curling creams. If you have been wondering how to wear medium length hairstyles, we compiled some essential things you need to understand before you try your best hairstyle.
Straighten It
Most people like leaving their medium-sized hair straight to show the sleek edges. You can use a blow dryer to straighten the shrinking strands but ensure you first apply a heat-protecting spray. You also need to section the hair into smaller portions for more effortless straightening using a flat iron of the blow-dry.
To keep your hair healthy when rocking the straight medium length hairstyles, you should trim your edges every six weeks. Stylists also advise people to avoid too much heat on the hair and use hair bands and clips to hold the strands up.
Textured Bun
The textured bun looks better on women with wavy or curly hair. To achieve the style, comb your hair upwards and hold it all into a bun. Use a hairband to secure the bun, and loosen some strands to make it messy. You can also let some front pieces of the hair-free.
The hairstyle is also suitable for people with straight hair. If you got some temporary curls, use dry shampoo at the roots and pull it up into a bun. You can style it in this style for some days before your curls fade.
Half Bun
Medium length hairstyles also encompass buns, and medium buns look sassy. If your back strands cannot meet the front ones at the center, go for half-bun. This hairdo requires the wearer to pull half of the hair to the center of the head and leave the rest free. The half-bun also looks great on curly or wavy hair. The style can be used for any occasion.
Space Buns
Not satisfied with one bun? You can try two! The space bun hairdo is also suitable for people whose mid-length hair cannot be held into one bun. Part the hair at the center, leaving some to lay on the left and some on the right. You can then comb each hair towards the ears and hold it into a bun. Your space buns will also look great if you have curly hair.
Slicked Back Ponytail
How long is your hair? If it lays on your back when free, the slicked-back ponytail is a suitable style. This style requires you to comb the hair to the back and hold it with a hairband towards the neck. You should then leave the extra hair to fall on your back. Use gel to hold every strand in place. You can also use a hair tie to wrap your ponytail. The style looks good on curly hair, but women with straight hair can also wear it.
Low Pony With Volume
If you are looking for beautiful yet effortless medium length hairstyles, then the volumized low pony is one to try on your medium hair. Comb the hair towards the back and hold it into a ponytail. You can use a volumizing product for extra volume.
Front Braid
Do you know how to make a French braid? Braid a small section of your straight or curly hair. The style keeps hair out of your face, giving you an easy time working. The style can be worn by people with any hair type, whether straight or curly.
Twists
Another super easy and beautiful way to rock your medium length hair styles is twisting the hair. If you don't know how to braid but can twist, don't be afraid to do it. Section the hair into small parts and secure the twists with bobby pins.