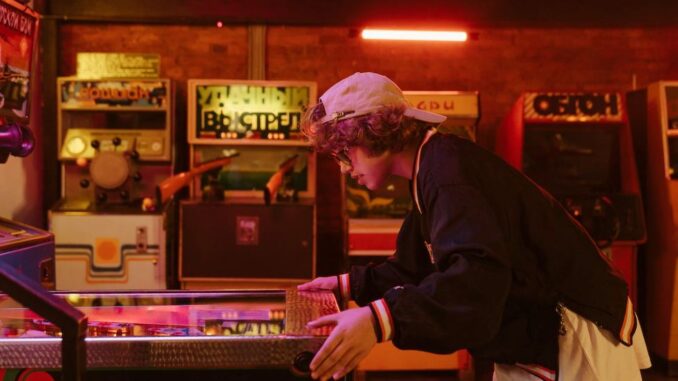 People make a big deal about the differences between traditional casinos like those in Las Vegas or Monte Carlo and the online versions that are cropping up everywhere in the US, Europe and India via mobile apps. But there is one thing that land-based and web-based casinos have in common. Both are dominated by a huge choice of slot games. 
Step in through doors either real or virtual, and the slots are the things you see first. Some people make the error of thinking that the only difference between one slot game and another is the theme. That's a big mistake – there is much more to choosing a slot game than deciding whether you want to see images of fruit or footballs or Disney Princesses flashing around on the reels. Here are some of the things to consider.
Return to Player
The best-known measure of a slot's payback habits is the Return to Player (RTP). This is the payback percentage, but keep in mind that it is over the machine's life. Obviously, the higher the RTP the better. 96 percent is common with today's online slots.
While RTP reliably indicates the payback percentage over time, it is no guarantee that if you spend 100 coins on a game with 96 percent RTP, you will end up with 96 coins in winnings. Sometimes it might pay out a 1,000 coin jackpot. Other times, it will pay out well below 96 coins to make up for it.
Volatility
Two slot games might have identical RTP but high and low volatility. They will pay out exactly the same proportion of what is wagered over their lifetimes, but in very different ways. High volatility slots have a tendency towards larger payouts but make them less often. A low volatility slot might make payments every other spin, but these are usually lower in value. Some pay micro rewards, which are lower in value than the wager.
There's no right or wrong here, but if you have a small bankroll, it is safer to play slots with lower volatility. If you have a larger bankroll, you are better able to absorb any dry runs while you wait for the bigger payout to come.
Bonus symbols
Retro slot games simply involve spinning the reels and hoping for matching symbols to line up. Many video slots have special symbols like wilds and scatters. These add an extra dimension to gameplay and are definitely worth checking out. These symbols can act as multipliers or provide access to bonus games. No two are exactly the same, so use your search engine of choice to read up on them before you start. 
The where as well as the what
Finally, it's not just important to think about what you play, but also where you play it. Different online casinos offer different types of bonuses. If you've a particular game in mind, find one that offers matched bonuses instead of free spins as these can usually be used on a wider choice of slot games. This list of top online casinos picked by experts is a great place to start.