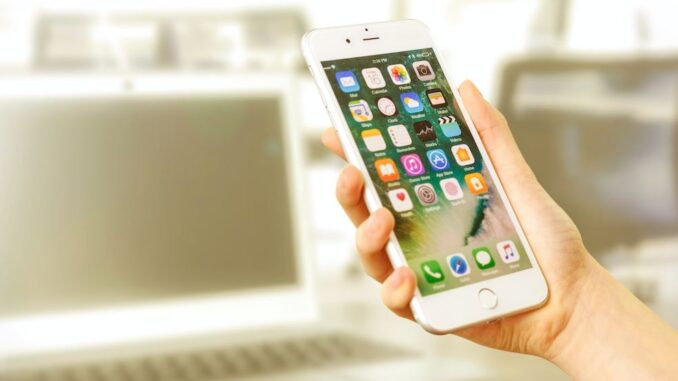 The significant impacts of technology in our world today are almost unquantifiable. With several groundbreaking innovations, technology has, without a single doubt, revolutionized the way we live, from education and entertainment to communication and, most importantly, how we do business. Today, you'd agree that most interactions between business organizations and their customers occur on mobile devices.
Some decades ago, only large business corporations were known to use mobile apps, while small businesses hand out leaflets, hang posters, and have customer support to take the queries of every customer. The story has changed today as several small and mid-size businesses have joined the mobile train and discovered how to interact directly with their customers and meet their needs in unique ways. Via mobile apps, small businesses are increasing their brand popularity, evolving with fast-changing customer needs, and expanding their consumer base. This enables them to make more sales and significantly boost their revenue and ROI.
The reason for the effectiveness of mobile apps isn't far-fetched. Research-backed analysis shows that 80% of the recent population uses smartphones. Another research shows that an average US smartphone user spends 4 hours on the phone daily, and mobile apps take up 88% of that time. Hence, going mobile as a digital marketing strategy isn't an option for goal-oriented small businesses anymore but a requirement.
Are you still in doubt? Let's explore the top 4 reasons why mobile apps are important for your business.
Give more value to your customers.
As technological advancements keep growing rapidly, customer behavior also keeps changing, and their expectations keep increasing. Today, customers value convenience above many other factors; hence, studies show that most buyers prefer to research products, make orders, and track them online from the comfort of their rooms.
When your small business goes mobile, you make online purchases easy for customers, make needed information easily accessible, and put your services at their fingertips. This helps the customer make faster purchasing decisions and enhances engagement, increasing sales and revenue significantly.
Also, mobile apps help digitize your business loyalty program and reward returning customers via your app. A great example is Starbucks, which offers exclusive rewards to customers who subscribe to its mobile app. This encourages customers to return for more purchases. The goal is to offer value that other businesses don't provide.
Enhanced customer service and support
One of the factors that determine the success of any is prompt and supportive customer support. Irrespective of how great your products and services are, you must be able to provide quick and helpful responses to customers' queries and questions to win their trust fully. This means customer support is vital to increase sales. The days when it takes ages for businesses to respond to customers' queries via face-to-face or phone communication are way behind us. Customers' needs have evolved, and they now expect quick and accessible help whenever needed.
According to a recent study, more than 60 percent of US customers prefer getting automated customer support via mobile apps. With the help of a messaging, live chat, or help desk feature on your mobile app, you can offer top-class and fast customer service and build trust and loyalty for your business. A good reference for this is online gaming providers and sportsbooks, who invest in mobile applications to provide the best service to their customers. Today, mobile apps are a significant way gaming sites stand out among their counterparts in the iGaming world. You can visit this website to play any game of your choice.
Build a stronger brand
The success of any business, both large and small, starts with brand visibility. The more customers are exposed to your brand, the more the possibility of them purchasing your products and services increases. Even businesses in the past understood this; hence they gave out fridge magnets and calendars to their customers and hung billboards where everyone could see their brand.
Things have changed today, as studies show that people spend hours on their mobile phones switching between different apps. Therefore, the more people visualize and interact with your business app on their phones daily, the more you earn their trust. This increased your brand presence, resulting in more sales and revenue. However, it is up to you to build a user-friendly and well-branded app that appeals to your target audience.
Connect to your customers better
Customers love to engage with products and sellers to help them make more informed buying decisions. In a word, increased customer engagement means increased sales for businesses. A mobile app is an effective avenue to connect and interact with your customers in unique ways. Besides making information easily accessible, a mobile app will help customers interact with every aspect of your product and help them make fast decisions, even outside regular business hours.
Also, you can relate with your customers more personally via the information on their user profile, fostering more highly segmented and effective communication. Also, other vital information made available by the app, such as customer location, can be used to personalize push notifications, helping brands build deeper and more meaningful relationships with their customers.
Conclusion
A mobile app will go a long way to help you stand out from the fierce competition in the business world. It will help you give more value to your customers, increase your brand's visibility, and interact with your customers in more productive ways, among other benefits. Don't forget to visit Parimatch today for a seamless betting experience betting on your favorite games.