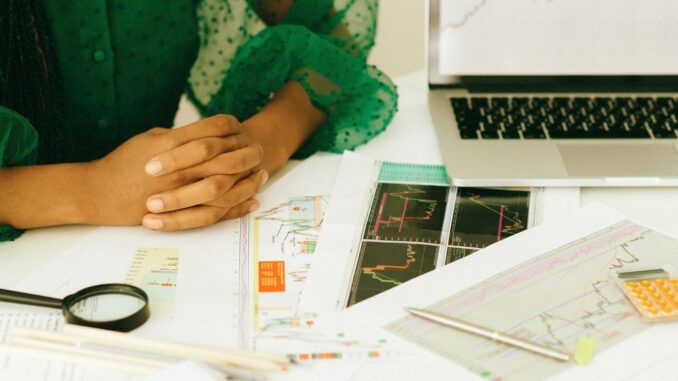 Building a Forex brokerage is an excellent way to get started in the online trading arena. But, like with any company, there are a few things to think about before jumping in. This post will show you how to become an FX broker and write a detailed business plan for your new firm.
Here are some of the key stages in starting a Forex brokerage:
The First Stage: Planning and Researching
Establish your target demographic : The first stage in order to create a Forex broker, is to thoroughly evaluate your target audience. This will assist you in determining the sort of clientele you wish to serve as well as the exact services you will provide.
Set up a business plan: Once you've determined your target market, you can start working on a business strategy that defines the major components of your brokerage. This might include regulatory restrictions, pricing schemes, and marketing techniques.
The Second Stage : Legal Approval and Funds
Legal and financial partnerships: To start a Forex brokerage, you'll also need to form legal and financial relationships with reputable third parties that can assist you in meeting regulatory requirements.You'll need to build partnerships with liquidity providers and payment processors to provide your clients access to the Forex market.Depending on the scale of your brokerage, this might include collaborating with a variety of partners or developing an in-house trading platform.
Securing regulatory permission is essential: As the last thing on this stage : you must obtain regulatory clearance from reputable authorities in your region in order to become a professional Forex broker and offer your services to consumers.This usually entails submitting an application for a license and paying the accompanying costs.
The Third Stage: Making Your Developments Physical
To work as a Forex broker, you must have a physical location, such as an office or a trading floor. Your staff will require office space in a place where they can simply access any essential computer equipment and technology. This may need investing in a high-speed internet connection, many computer terminals, and other specialized equipment, depending on the size of your brokerage. You'll also need to recruit people to help you run your firm, such as customer care reps, account managers, and trading desk workers.
You'll need to construct an internet existence for your Forex brokerage in addition to creating a physical presence. This might entail creating marketing materials and launching advertising campaigns. You'll also need to think about your company's legal and financial components, such as compliance standards, pricing strategies, and payment processing alternatives.
As it might be seen, there are various procedures and factors involved in starting a Forex brokerage. A detailed business plan that covers the important components of your operations and assists you in attracting clients and partners is critical.Building a successful and lucrative brokerage that helps you to reach your financial objectives is doable with hard effort, patience, and the appropriate attitude.
What Also To Keep In Mind:
Create Solid Connections.
Building and keeping excellent relationships with other brokers and financial institutions is critical to becoming a successful Forex broker. This might entail forming alliances with other brokerage businesses or directly collaborating with banks and other financial institutions. By having access to new clients and resources, building favorable connections with these partners will help you develop your business over time.
Focusing on offering high-quality service and assistance to your clients is one major method for developing good connections. By ensuring that client demands are met swiftly and efficiently, you can demonstrate your capacity to produce results and build trust with potential partners.You should also get involved in the Forex market by attending conferences, events, and networking opportunities where you may meet other brokers and industry experts.
Additionally, market your brokerage and the services it offers.This might entail creating marketing materials like brochures and website content, as well as reaching out to new clients via social media and other digital means.Furthermore, being current on regulatory changes and new innovations in the Forex sector is critical so that you may modify your firm properly.
Secret Bonus : White Label Services
A white label brokerage service may assist you in becoming an FX broker by providing the necessary technology, infrastructure, and support. This might include trading platforms and tools for interacting with consumers, as well as transaction management and regulatory compliance back-end technologies.
You can focus on building your company plan and marketing strategy instead of worrying about the technical parts of running a brokerage when you work with a trustworthy partner. Many white label Forex broker providers also give consultancy services and other tools that can assist you in growing your firm over time. You may overcome the hurdles and develop a successful business that satisfies the expectations of your clients with the support of a WL provider.
Whether you're beginning a new Forex brokerage or expanding an existing one, becoming a broker is an exciting opportunity that needs careful preparation and successful collaborations. It's critical to concentrate on delivering excellent customer service, maintaining current regulatory changes, and promoting your company through networking opportunities.
You may overcome the hurdles and develop a successful brokerage that fulfills your clients' demands by collaborating with a trustworthy partner, such as a white label supplier. With patience and the right mindset, you may become a great Forex broker and help others achieve their financial objectives.