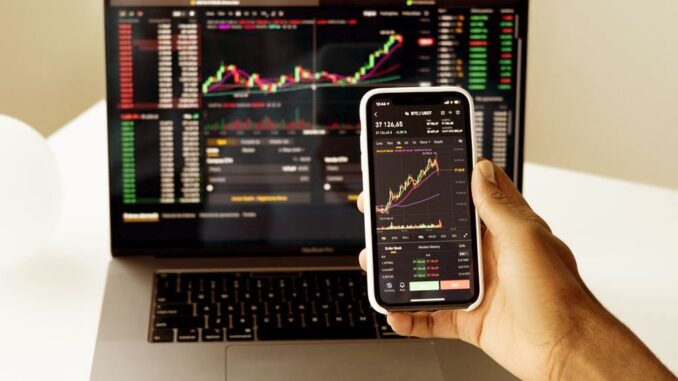 Cryptocurrencies have been gaining enormous traction in the past few years. Institutional investors are increasingly interested in steadily growing assets like Bitcoin, which has stabilized the market quite significantly. Traders are looking to capitalize on opportunities by exchanging BTC to MKR, among thousands of other trading pairs. 
At the same time, emerging projects like Cosmos (ATOM) are further improving the ecosystem. Cosmos provides increased scalability and additional functionality that have given decentralized finance (DeFi) a second wind in 2022.
In this article, we explore the ATOM cryptocurrency and the Cosmos network and will attempt to provide you with a thorough price analysis of this token.
Overview of Cosmos Ecosystem
Let's lay out some fundamentals of the Cosmos blockchain. Cosmos implements the Inter-Blockchain Communication (IBC) protocol, which allows for full interoperability of the blockchain space. It's a major actor in the Web3 narrative, as it allows for the creation of independent blockchains, where Cosmos acts as the governing hub.
Consequently, blockchains created through Cosmos can work independently while simultaneously benefiting from its system for seamlessly exchanging data. Cosmos provides the building blocks for the internet of blockchains, and ATOM serves for paying transaction fees on the network.
Price History and Background of ATOM
Cosmos is a fairly recent project released in the first half of 2019. It began its adventure in the crypto markets at a decent price of $7.30 in March 2019. However, it quickly corrected to hover around the $3 mark during this initial launch year. During the COVID-19 crash, ATOM reached new lows of $1.8 per token but has since been in a serious uptrend.
By the end of 2020, ATOM was worth around $6.5. However, 2021 was quite a good year for the project, as the price quickly skyrocketed. By August 2021, ATOM was trading for $29.8, its new all-time high.
After a short correction, another bull rally brought ATOM to new heights — $44 in September 2021.
ATOM Price Prediction 2022-2026
The current year hasn't been the most profitable one for ATOM holders. Ever since January 2022, the price has been steadily declining and has gone down from $43.6 to a yearly low of $22.9 in April 2022. That said, many analysts feel that the bottom is almost in and that the coin should rise once again, providing a good opportunity at this price. Let's take a look at the Cosmos price prediction for the next few years. 
Price Forecast for 2022
For instance, DigitalcoinPrice.net expects ATOM to rebound from the current price level and reach $32 by the end of 2022. Walletinvestor provides a similar forecast of around $30 for this time period.
Price Forecast for 2023
As for 2023, analysts are expecting decent returns for ATOM investors, albeit not as high as in 2021. Digitalcoinprice.net provides a maximum price level of $37. This is a plausible scenario, as many expect the crypto market to enter an accumulation phase next year.
Walletinvestor is more bullish, with a target between $50 and $60 by the end of 2023.
Price Forecast for 2024
In 2024, we could see some turmoil in the markets, as the next Bitcoin halving could jumpstart another bullish rally. Walletinvestor takes this into consideration and provides a target price right above $80 for ATOM.
Analysts at Priceprediction.net agree with this assessment and place ATOM at around $99 by the end of 2024.
Price Forecast for 2025
ATOM should accelerate its growth in the following years, considering its major part in DeFi and the mass adoption of this space. Consequently, Priceprediction.net provides a forecast of a $120 average price for 2025.
Walletinvestor is a bit more conservative, with a maximum ATOM price of $105 for this period.
Price Forecast for 2026
And finally, in 2026, we could see some of the growth ease up a bit, just like we are seeing it in 2022. A healthy retracement could bring the ATOM price towards the $100-$120 mark, and return to a more sideways price trend.
Key Takeaways
Cosmos is a revolutionary project that provides DeFi developers with all the tools to create interoperable decentralized apps that run on their own blockchains. This network capitalizes on one of the great buzzwords for the blockchain future — interoperability. Consequently, we should expect to see the ATOM cryptocurrency grow in value in the next 5 years, possibly reaching above the $100 mark.