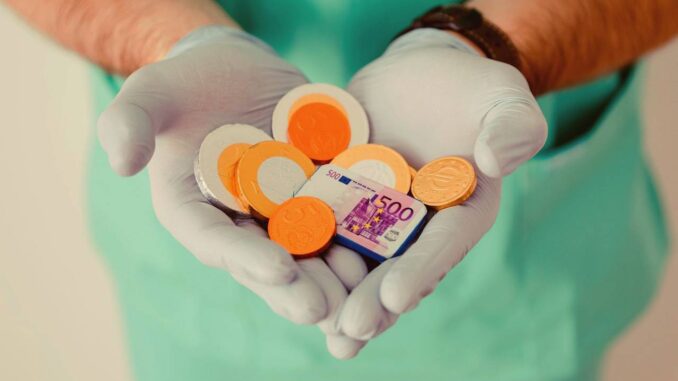 Introduction
A medical emergency can occur at any point of time in our lives and, we need to be ready to face all such circumstances. Be it any domestic medical issue or anything related to the outdoor situation, they demand calmness and intellect. The best you can do to protect yourself and your family from any adverse medical event is to opt for a personal accident cover. It will help protect you and also secure the future of your entire family. In today's world of uncertainty, it is a wise decision to go for a personal accident cover.
What is a Personal Accident Coverage?
We are all aware of the basic necessity of insurance in our lives. Insurance helps to provide financial and medical security to individuals. It also helps to provide a safe future for the extended family members of the particular individual.
Among many such insurances, personal accident coverage is gaining immense popularity. It comes into play during an adverse situation leading to a medical emergency. In case of any accident that has the potential of causing injuries to an individual, personal accident coverage comes to the rescue. It will cover the expenses if you require immediate surgery during an accidental crisis.
Various adverse incidents may pose serious life threats in the form of injuries or body damage. A financial crash may occur that will impose many restrictions while getting treatment. It is when the personal accidental insurance will give its benefits. Small savings in this form of accidental coverage can go a long way in securing your future. You can reap the advantages of personal accident coverage even in case of an airplane or train accident.
Care Health Insurance is the right choice when it comes to personal accident insurance. They provide the best policies at an affordable rate. The wide range of coverage sections of Care Health Insurance gives a tension-free life to many people. Even if they are traveling long distances on the plane, ship, train, etc. and, remain assured that if any accident occurs, Care Health Insurance will take care of their families.
How does Care Health Insurance think?
The number of plying vehicles on the roads is increasing rapidly and, we cannot predict any mishap happening on the road. Accidents can occur anywhere and at any point in time. We cannot prevent the occurrence of road accidents but, we can prevent our crisis. Care Health Insurance thinks and cares on a personal level. They think about giving maximum financial coverage in case of any road accidents. The insurance holds for in case of death due to an accident. You can have the benefits of this insurance when you are partially disabled, due to an aftermath of an accident.
The premium amount that you need to pay depends on the type of package you choose. The premium amount will include additional healthcare costs like ambulance, operational covers, and even reconstructive surgeries. The Care Health Insurance will impart lifetime protection to you and your family during any medical emergency.
Advantages of Personal Accident Insurance Policy
Wide Coverage
Care Health Insures ensures that you get maximum coverage for cases like fractures, burns, and other road accidents. There is the facility of 100% reimbursement to the family members in case of accidental death. The provision of partial reimbursement is available for minor cases of fractures, and trauma injuries.
Hassle-Free Procedure
There is a perfect blend of affordability and hassle-free execution of the insurance procedure. You need not undertake any extra responsibility while claiming the personal accidental coverage. The Care Health Insurance ensures an affordable and efficient package for the same.
Covers Minor Cases
It covers the genres like accidental death cases. There is a 100% reimbursement facility for complete and partial disabilities. Unlike other companies, Care Health Insurance covers some neglected medical emergencies like severe-degree burns and reconstruction surgeries. There is also the option for financial coverage in case of accidental hospitalization.
Less Stress
Personal accident insurance helps us prepare for unpredictable situations and to face them. Accidents are painful for the victims and their family members. While the victims bear physical and mental pain, their families might face financial trouble. Care Health Insurance ensures financial support during a medical crisis. They cover incidents of death, critical surgeries, and treatment for other conditions. It is essential to opt for personal accidental coverage to bring down the stress.
Although many medical emergencies are under personal accident policy, there are exceptions too. There is no provision of coverage in case of a person undergoing stringent training in NDA, army, or other defense organizations. It also does not hold for self-inflicted wounds or any sexually transmitted diseases. You cannot claim coverage in case of any mental disorder.