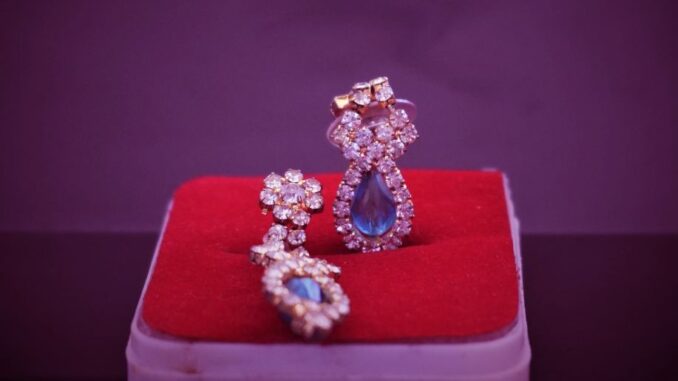 Are you getting ready for the first date with someone from your school or a coworker who asked you out but is worried about the best look? We know you want to make an excellent first impression, but we also know you are nervous and have a bunch of butterflies fluttering in your stomach. You might have met someone online or know them from school or work but going out with them for the first time is a totally different story altogether; the way you dress up tells volumes of how much you are interested in this new relationship and how much investment you will be in the future. Following are the 5 best tips to make the first date perfect and memorable.
Your Personality Should Shine:
While you usually wear accessories and jewelry to enhance your beauty and personality, going out on a date requires more careful thought about making you look more charming. Are you going with a casual look or wearing a dress? Depending on what you wear, the earrings should match the outfit while taking care of your skin tone and what time your date is at.
Diamond studs will work wonders during a sunny day, while prominent hoops will shine when going out to party. Nothing should take his eyes from your face but should be noticeable enough to keep his focus. You can find more options if you explore women's diamond earrings online and choose a new item for the date.
Consider Where the Date is:
Why would you need glamorous and statement earrings when going to the arcade or the movies for your first date? Choose a subtle piece for those occasions, even if your personality is shouting eccentric and exotic jewelry. If you are going for dinner or to a dinner/club party, exploring your personality is the best way to go. If going directly from work to your date, choose an earring or stud that will work perfectly for both, and smaller diamond-based earrings are the best for this situation.
Face Shape Combination is Paramount:
Your face shape is probably the most crucial part of wearing earrings for any occasion, and for a first date, it becomes that much more critical. Following are some recommendations for different face types.
Round – If you have a round face, you should think about wearing earrings having the length to provide length to your face but always avoid big hoops. In this scenario, diamond-dropped earrings styled earrings are perfect.
Oval – Oval faces are the best cut faces and can carry any type of diamond earrings without being too restrictive or too prominent. For this case, you can most certainly go with a style that resonates with your personality.
Heart – The thing about heart-shaped faces is that they are wider at the forehead and the eyes and gradually narrow down to the chin, so an earring that can balance that should be the priority. In this case, earrings with weight personified at the bottom will look more appealing and charming.
Square – A symmetrical face shape requires subtle earrings to remove the lines of your face, in which case, hoops are your best friends or small to medium round studs. You can wear a couple of studs more to emphasize your interest in the date on one side, preferably your less good side to compliment.
Diamond – This shape has eyes that are the widest part and more prominent on your face so as not to take off the twinkle in your eyes, and balancing your chin, wear teardrop earrings to complete the picture or studs are also a great way.
Matching Your Skin Tone:
You already know that your skin tone can define the earrings' color that you can wear to compliment your look, especially on your first date. Here are some tips depending on your tone:
Warm to Cool – Warm skin toned people can carry gold or rose gold earrings, while colder skin toned should go for silver or platinum.
Metals – Platinum is an excellent metal for having reddish skin undertones with silver, or white gold is a good option. If you have gold or yellowish skin undertones, go with gold to rock it. The best is people with neutral as they can wear any metal.
Gems/Stones – Very similar to choosing metal, even though diamonds can go with any skin tone. Choose red stones, which can be either ruby or a beautiful garnet if you fall near the cooler skin tone of the spectrum, while choosing amethyst with a purplish shade for warmer skins.
Add Ice-breaker and Have Fun with Your Looks:
Everyone is shy on the first date, so don't be shy to make the first move to ease the tension. In this case, always initiate a conversation that can carry itself. You can include a special piece of jewelry with your looks to improve that conversation.
Whatever you do or how much you want the date to work, don't worry too much or overdo it as you are there to have fun and not on a march to impress them. The more you are at ease with your jewelry, the more confidence you will radiate and look sexier. It's all about the best time together for future dates to carry on.
Final Thoughts and Ideas:
While some occasions and activities for a first date may require extra attention, earrings can be subtler for quiet nights or dark places like the movies. When on dinner dates, it's best to wear something you're comfortable with as you don't want to fumble with your food, worrying about your earrings getting in the way. It is also entirely ok to worry about your best looks on the first date as you are open to having a relationship and do want to show that you care and want this to go on. By wearing a good earring, which enhances your look and charm your partner, wearing the best looker will be a job well done.