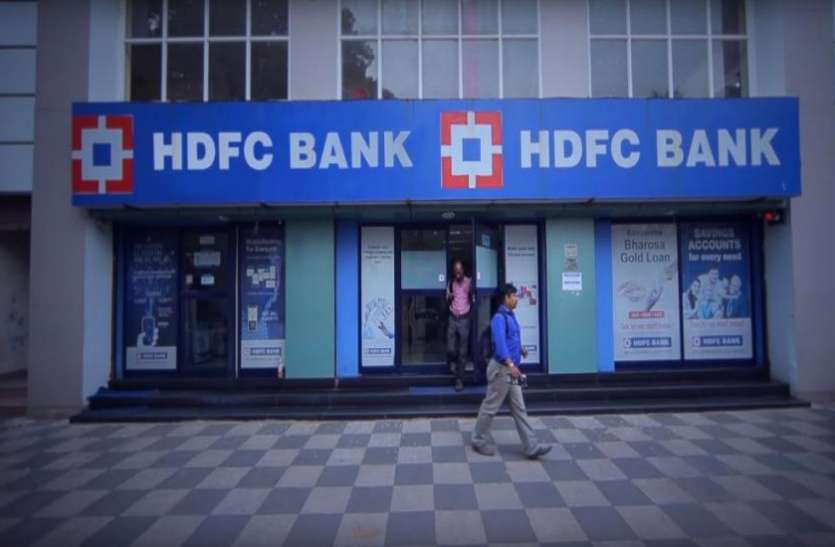 New Delhi : HDFC Bank, India's largest private sector lender, has reported a growth of 18 per cent in net profit for September quarter.
The profit has grown to Rs 7,513.11 crore this year from Rs 6,345 crore last year.
Net interest income, the difference between interest earned and interest expended, increased by 16.7 percent y-o-y to Rs 15,776.4 crore in the September quarter, driven by asset growth of 21.5 percent and a core net interest margin for the quarter at 4.1 percent, HDFC Bank said in its BSE filing.
On October 5, HDFC Bank said it registered a 15.8 percent y-o-y growth in advances approximately of Rs 10.37 lakh crore during the September quarter, while deposits aggregated to approximately Rs 12.29 lakh crore as increased around 20.3 percent y-o-y.
Gross non-performing assets as a percentage of gross advances fell 28 bps q-o-q to 1.08 percent at the end of the September quarter, while net NPAs declined 16 bps q-o-q to 0.17 percent in Q2FY21.
However, "if the bank had classified borrower accounts as NPAs after August 31, 2020, and also adopted an early recognition of NPAs using its analytical models (proforma approach), the proforma gross NPA and net NPA ratio would have been 1.37 percent and 0.35 percent. Pending disposal of the case, the bank, as a matter of prudence.