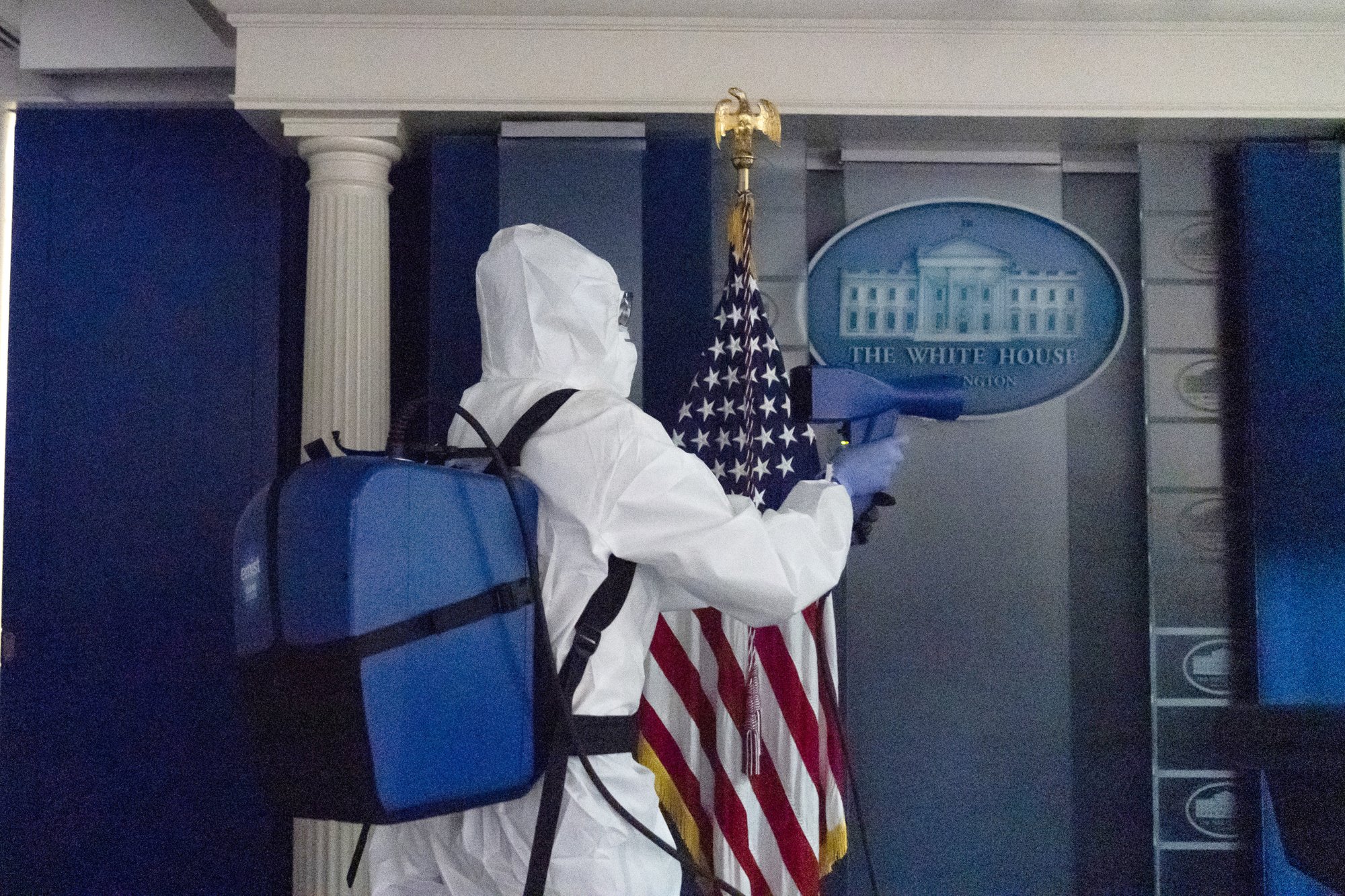 New Delhi : A viral video on social media posted by a European-based group called World Doctors Alliance has claimed that the novel coronavirus, which has disrupted the whole world, is a 'normal flu virus' and there is no pandemic in the world.
According to the World Health Organization, the world is still under the grip of coronavirus pandemic and many European countries are currently dealing with the second wave of the virus.
Yet on Oct. 10, Heiko Schöning, a German physician and head of a group known by the German acronym ACU2020, announced formation of an organization called World Doctors Alliance to challenge the veracity of the COVID-19 pandemic. The alliance website claims it is "abundantly clear that the 'pandemic' is basically over and has been since June 2020."
The 18-minute long video which primarily focused on the formation of new group was taken down by YouTube over the violation of guidelines. Meanwhile, glimpse of the video can be seen on social media platforms like Facebook and Instagram.
While the group claims that the false testing has resulted the pandemic alert, the scientists have universally accepted that coronavirus was a pandemic. The Lancet Respiratory Medicine, said estimates in the U.K. place the false positive rate in the 0.8 to 4% range, while false negatives could run as high as 33%.
While the death rate for COVID-19 remains uncertain, as we have reported, evidence suggests it is higher than for seasonal influenza.
In the U.S., where COVID-19 has caused more than 220,000 deaths, the worst flu season in the past decade killed an estimated 61,000 people in 2017-18, as we've reported. In fact, COVID-19 so far has killed more people in the U.S. than the past five flu seasons combined, and hundreds more die each day.
In addition, a CDC study released Oct. 20 found hospitalized patients with COVID-19 in the Veterans Health Administration had a five times higher risk of death than patients with the flu.
The other speaker in the video circulating on Facebook is Dolores Cahill, a professor at the medical school at the University College Dublin in Ireland. Cahill, who has become something of a lightning rod as a COVID-19 denier, claims on the video that there have only been 98 deaths in Ireland due to the coronavirus since April.
But according to Ireland's Central Statistics Office, more than 1,800 people have died of COVID-19 in the country, all but 200 since April.