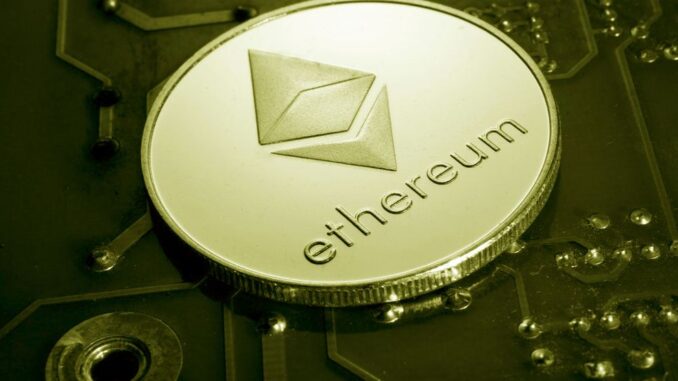 Today, the crypto market is roaring to new heights and offering investors more opportunities. The Ethereum blockchain token, commonly referred to as ETH, is among the top cryptocurrencies globally. Its market value in May 2022 was approximately $246 billion, placing it in 2nd position after bitcoin. Trading this digital currency is a promising investment. Read on to know how you can purchase ETH.
Choose a Trading Platform
Firstly, you should identify a suitable cryptocurrency exchange. This platform authorizes investors to buy and sell various digital currencies. Today, there are multiple platforms, such as Binance, Coinbase, and Kraken that offer Ethereum. Each of them charges different fees for these services.
You should contemplate various elements to ensure that you choose a platform that will match your needs and support your investment. These factors include the exchange's reputation, transaction fees, type of exchange, and security. For example, since the government and financial bodies do not regulate cryptocurrencies, choosing a credible trading platform you are comfortable with is crucial.
The platform should also implement security features like cold storage to protect your ETH tokens in case a Cybersecurity incident occurs. Moreover, a platform that supports flat exchanges is better than one that deals with cryptocurrency to cryptocurrency exchanges.
Create and Verify a Crypto Trading Account
The second step to follow when you want to buy Ethereum is to sign up for a trading account with the crypto exchange that you chose. This account is vital because it enables you to access the digital currency trading market.
You should provide personal information to verify your identity. Most trading platforms require your social security number, area of residence, and bank account. They may also need you to upload your selfies and a copy of your driver's license or passport. This verification process takes several hours or days, depending on the trading platform.
Fund your Trading Account
The next step after creating and verifying your account is funding it. You can deposit the money directly to your account or send it from your bank account. Alternatively, you can pay directly with your credit or debit account. Some cryptocurrency exchanges also allow their customers to make a wire transfer.
The good news is that most exchanges do not have a minimum limit. This means that you can invest what you can afford. You should note that having money in your crypto trading account does not mean you have actually invested it.
Place an Ethereum Order
At this point, you can use US dollars to buy Ethereum tokens. The process of ordering the ETH tokens depends on the crypto exchange platform you are using. However, most of them require you to indicate the dollar amount that you intend to trade for this digital coin.
Then, you can purchase it at the current market rate after the exchange deducts transaction or service fees. Other platforms require you to indicate the number of ETH coins you intend to buy. Trading a large amount at once is better because it reduces the amount of fees that you pay per trade.
Choose a Storage Method
The fact that Ethereum is decentralized and unregulated means that investors should prioritize their investment's security. Some investors choose to store their crypto assets in their regular trading accounts. However, this method is insecure because it exposes your ETH to hacking and theft. You might also lose them if you forget your exchange account code.
You can protect your ETH tokens by transferring or storing them in a digital Ethereum wallet. There are different digital wallets, with each offering a different level of security. The common ones are mobile hardware wallets, hot wallets, and web-based wallets. The benefit of this trading technique is that it is secure from hackers, and only individual investors can control the wallet.
Alternative ways to Purchase Ethereum
There are other ways of buying ETH tokens for the people who do not want to use exchange platforms.
ATM
Automated teller machines allow investors to buy ETH with cash. You should provide personal details and have an Ethereum wallet where you will transfer your tokens after the purchase. Scan the wallet's QR code on the ATM's camera and confirm the number of ETH coins you want to buy. You can use Google to locate an Ether-friendly ATM near you.
Credit Card
You can also use a credit card to invest in ETH. This method is suitable because it enables you to invest in the crypto market even when you lack enough cash at hand. However, it exposes you to significant financial risk because you are dealing with a volatile asset. Additionally, using a credit card to complete this transaction is a lengthy and expensive process that might lower your credit score.
PayPal
A company like PayPal has solid exposure to the crypto market and can help you buy ETH tokens. You will need to create an online brokerage account to use this method. One disadvantage of trading Ethereum through this digital payment platform is that it limits your capacity to move your tokens into your crypto wallet. Secondly, their transaction fees are very high.
Should you Purchase Ethereum?
Investing in Ethereum is a valuable, but risky decision. On the positive side, this cryptocurrency is popular and established and has a large market cap. However, all crypto assets are volatile, making it difficult to predict their long-term value. Therefore, ensure that you understand and evaluate the risk involved before adding this digital currency to your portfolio.
In summary, buying Ethereum is easy if you follow the above steps. You can use an online purchase method, credit card, ATM, or PayPal. Ensure that you transact safely by choosing a reputable exchange platform and using an Ethereum wallet.