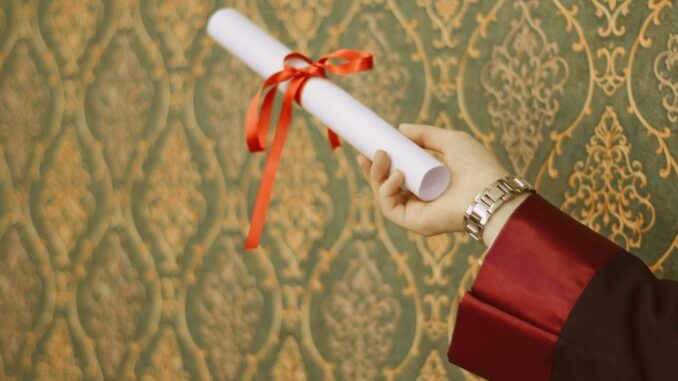 Agile frameworks such as Scrum are used to define and achieve business agility in software development organizations. The Scrum Framework establishes roles, events, and artifacts necessary to support the use of Scrum, such as the product backlog, sprint backlog, daily scrum meeting, sprint review, and sprint retrospective.
The Scrum Master is responsible for helping everyone understand Scrum theory and practices so that they can implement and benefit from using Scrum effectively. To support this effort, the Scrum Master uses many kinds of training and education techniques for learning organizations in which knowledge about Agile engineering practices spreads naturally throughout the enterprise.
What Is This Certification About?
At its core, Safe provides a repeatable framework and methodology for software development and delivery, similar to how Agile is to software development teams. The combination of Lean and Agile techniques is what allows us to build high-performance teams that deliver higher-quality results faster, with shorter iterations over longer periods.
It's not just about spending less; it's about creating better value with fewer resources by thinking differently about how we work together and focusing on Lean principles like eliminating waste from our processes. The goal is not just optimization but innovation that comes from experimentation.
Benefits You Can Get From It
Professional certification will open new opportunities in your life, or even give you a competitive advantage over others to find a job you are qualified for. But if we're honest with ourselves, it's also very appealing to have something on our resumes that separates us from all the other candidates.
A certification may not be required for many of those jobs, but that doesn't matter because it shows how dedicated and ambitious you are and those are qualities that are hard to find. Having a SAFe® 5.1 certification will show potential employers that you have both technical skills and soft skills such as being able to work well within teams and being able to communicate effectively at all levels.
In addition, attending training classes is an investment in yourself, so why wouldn't you want more return on your investment? While taking classes alone won't magically make you successful, having formal training and knowledge can certainly help you get there faster.
Some companies require their employees to take specific courses before they start working there—just ask them! With thousands of people becoming certified every year through global events like Scrum Gathering®, these courses are designed by industry experts who know what professionals need most.
Who Should Attend?
If you are an Agile Coach or Manager, Trainer, or Developer and have been involved in any kind of Agile project then attending SAFe 5.1 SSM certification is a must for you. This certification will help you to take your business to a whole new level with all its features and benefits as well as prepare you for being a Certified SAFe Program Consultant (CSPC). 
The focus of the course is on real-life experience and topics like value stream mapping, burndown charts, backlog grooming, estimation sessions, daily stand-up meetings, sprint planning sessions, etc., need to be understood thoroughly before attending SSM Training.
When Do I Have To Apply For It?
The SSM training certification is valid for three years, at which point you must reapply to recertify. This allows you to stay current on methods and materials as they evolve. 
If you don't recertify, your status will automatically become inactive in SAFe and your peers will lose trust in your subject matter expertise, making it difficult to remain active with future releases of SAFe. Therefore, maintaining your SSM status should be a top priority!
What Can I Expect After Passing The Exam?
The overall feedback on passing SAFe SMC is overwhelmingly positive. The vast majority of people are saying that they found it to be worthwhile and would recommend other people take it, which is always nice to hear!
However, don't expect an easy ride, for example, some candidates report that it can be more difficult than other scrum certifications such as CSM and CSPO because of its complexity. The most challenging certification I have ever taken! said one candidate. I liked it! It was intense but very well prepared me to become a solid Scrum Master – another happy student reported. Other comments included the exam was not easy at all!
Is there any additional material available?
Yes, there is a lot of additional material available online that can help you prepare for your SSM examination; however, be sure to go through SAFe® 5.1 Scrum Master's Handbook by Ken Schwaber and Mike Beedle, which is considered to be a source of information on all things related to Agile and Lean. The book goes through all basics and teaches you everything you need to know to understand and adopt an Agile mindset in your organization! If you haven't read it yet, we highly recommend it!
Conclusion
The Scrum Master Certification, or SAFe® 5.1 SSM Exam, will help you to validate your skills and knowledge as an Agile Certified Practitioner by providing you with the necessary certification to put on your resume. Most people are aware of how important it is to have Scrum Master Certification as it has become an industry standard. Whether you work as Scrum Master in the IT, non-IT or other sectors, having SSM certification (Scrum Master Certification) will only benefit you and your career and also help you take your career to the next level. The benefits of SAFe® 5.1 Scrum Master Certification are explained above in detail.