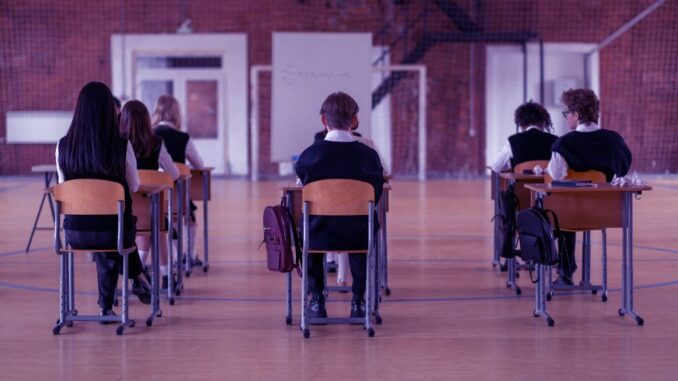 Still skeptical whether or not to give the Olympiads? Make up your mind because olympiads have been testing the skills of the students nationwide with their standard question papers for a long time now. It is advised that every student should prepare well and sit for the olympiad every year so that they know where they stand in this era of competitive students. Students should have a proper knowledge of how they are doing in their academics, Is it up to the mark or not? For the students in class 6 it is advisable for the parents and the school to motivate these growing children to take part in the olympiads. Only scoring well in the certain school examinations does not make sure if they are really learning the concepts properly ,for this they need to appear in an exam that is not restricted to a specific state or a board and that is what Olympiad does. It brings together students from all different boards and states and tests them on a similar scale unlike other examinations. The entrance exams that students need to take up in their future which probably decides their career does not know the distribution of these boards and hence it is recommended that students be prepared for the same standard of questions and hence start preparing for it from an early age itself. This will not only make sure that they are ready for it later but also will give them a proper idea of what efforts they need to put in to keep up with the pace of the world around them.
Since the students of class 6 are very young to understand the importance of this examination and what good influence it can prove to be , It is suggested that parents enroll their kids to this examination and give them proper guidance on how to prepare and help them do the same.If you want your children to score well it is necessary that they prepare for it because even though class 6 is not a very difficult class and also falls in the level 1 of olympiads but still class 6 is counted as class where students learn the base concepts without which the higher studies will not be possible to understand.This is why you need to make sure that you kids not only practices but also develops a habit of studying so that it does not becomes a problem later in their future.
Now coming to the preparation part, class 6 maths is not a very difficult one. A few hours of practice daily can help your kid score well without any doubt. So, make sure that they are sitting daily for practice without any fail, make them a time table which they need to follow , once they complete the practice book once , It will be beneficial if they revise it at least two times. Now do not be too harsh on them but since the syllabus is not too much this is quite achievable. Once they have revised it twice, no question will be a big task for them to solve, now your kid has a proper base for maths . If they have built a habit of studying daily they will start enjoying the process too.
Next in the process will be preparation for the olympiad. Start preparing your child well before the exam date keeping in mind that your child has solved the practice book more than twice. This will prove to be a doodle but you need to put in a little effort before you get to them.
First in the queue would be making sure what the syllabus is . It is not necessary that everything that is there in the practice book will be in the syllabus since it belongs to a particular board , so make sure that you know the syllabus properly.
Secondly, see the pattern of the question paper. The pattern here refers to the different sections, number of sections, total questions in each section, how many questions from a particular topic , types of questions asked and level of questions asked. If you gain knowledge about all of these , it will be very easy when you are teaching and guiding your kid and hence they will have a driver's seat in the examination which is exactly what you wish for.
Next in line would be providing them with the right content which would teach them exactly what comes in the exam and that would be nothing other than previous year question papers. For this you can take help from the net where there is plenty of data that you are looking for. You can search for the Previous Year Paper for IMO Class 6 Maths 2012 or any specific year and there you have exactly what you were looking for. It will be nice if they have solved as many question papers as possible , this will give them a rough idea of how the actual exam is going to be , if they get used to handling that pressure they will be fine in the test too. Now this is a real task for the parents since the students are not mature enough but the end results will not sadden you for sure and if they score well you will have that feeling of victory and realise that it all paid off.
Having said all of this, do not forget that class 6 is not the class where you want to pressure your kid with too much study load, so make sure that they are not feeling this but at the same time they have the realisation that they need to put in some effort and they need to get ready for what is coming up next. By making them sit to study daily ,you want to build a habit in them so that they do not freak out later when they suddenly get burdened in the future classes.