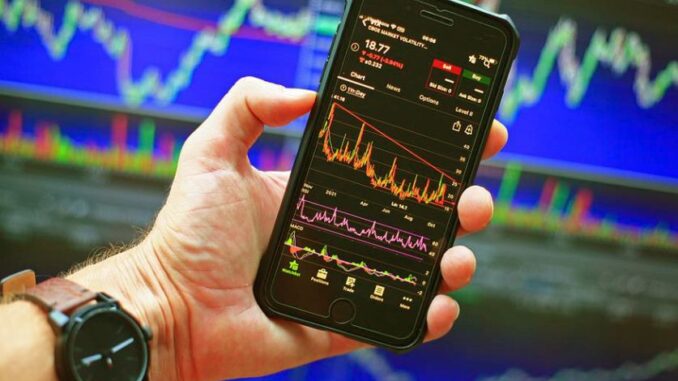 Cryptocurrency is a decentralised and encrypted digital currency that doesn't need the involvement of third parties to verify and record transactions. Features like these appeal to increasingly more people and make you understand why Bitcoin has grown by over 540,000% between 2012 and 2022. BTC is also the first digital usable coin, and its creation inspired developers worldwide to give birth to more virtual currencies. In 2022, approximately 65% of crypto users own and use Bitcoin, with Ethereum, Tether and Binance coins being the following most popular coins.
Even financial institutions like JP Morgan are warming up to this concept. This is the #1 investment bank in the U.S.; therefore, small and big companies look up to it and some now think of ways to introduce crypto payments into their payment strategy. Specialists from this bank and experts worldwide estimate that Bitcoin price will eventually hit $100,000 – it's only challenging to predict when.
According to a survey conducted in June 2022, 1,037 Americans want to learn to invest in virtual coins to diversify their portfolios, raise money for goals like education or build savings. If you also wonder how you could benefit from this trend, then first you need to understand how it works, how it impacts the global financial industry and how to have a healthy investing mindset. 
How virtual coins work
Cryptocurrency or virtual coins are a digital payment peer-to-peer system that doesn't require banks to verify transactions. This enables anyone, anywhere and anytime, to send and receive payments. They're not the physical money you carry around and exchange in the real world. Instead, you use a digital wallet or an exchange to store and secure them.
These digital coins run on a blockchain – or a distributed public ledger that records all the transactions held by crypto holders. Units of crypto are generated after solving a mathematical game, a process that's called mining. If you own crypto, you don't hold anything tangible; instead, you have a key that enables you to move a unit of measure from one person to another, avoiding the involvement of third parties like central banks or governments. This decentralised feature is the future of finance, at least for virtual coins. There are many unquestionable advantages to cryptocurrency's decentralisation that organisational control doesn't possess. To understand how crypto works, you must know it is a resource of independence and stability.
Fewer vulnerabilities. A decentralised system leads to fewer distributed vulnerabilities, and its trust-less connections mean that even if hackers succeed in compromising any single node within this system, they still won't corrupt it entirely.
Enhanced data reliability. The safety of your private information is questionable in a traditional financial system because each stage of its storage and exchange process allows corruption and fraud. This isn't the case with a decentralised system.
Thrustless connections. No bad actor can crack this system; thousands of millions of devices work to make it trustworthy and honest.
There are two crucial questions you must answer before investing in crypto
Why would I invest in crypto?
You need to decide if you want to diversify your portfolio, get rich quick or get an insight into this trend to be prepared for future payment method shifts. Either way, investment experts recommend you use common sense and not rush into selling your crypto when their prices go low, because virtual coins are volatile. Keep in mind that good trading techniques take time and exercise; even then, making a fortune isn't guaranteed. And since it's hard to predict what the future holds for volatile assets like crypto, you'd better not get informed from unsafe and unspecialized websites and go with the large and trustworthy platforms when pondering what your next trading move will be.
What should my first crypto purchase be?
There are thousands of tokens on the crypto market, so it's understandable why you'd have a hard time deciding which one to pick. If you haven't traded crypto before, experts consider you should go with the most traded ones, like Bitcoin or Ethereum. For example, BTC is a good starting place for newbies. Yet, since its price fluctuates from moment to moment, it's best to check what is the price of Bitcoin to determine if the market is in a bear or bull cycle. It's because the current crypto prices help to create an investment strategy and determine if you hold or trade your currency. Either way, whatever coin you choose, you must be aware of what Bitcoin delivers, such as:
It is volatile.
It has a high return potential.
Every currency exchange supports Bitcoin.
Losses and profits are unpredictable.
There can't be more than a 21million BTC created.
There's no risk of exposure to inflation.
How blockchain changed the financial industry
Most funds move through credit card processing centres or banks, and each step of this process adds complexity and comes along with fees that can be expensive. Blockchain can change that, and many central banks worldwide have adopted international payments with this technology to save time and money. Consumers can avoid the cumbersome process of going to a money transfer facility, waiting in line and paying fees for transactions by using blockchain money transfers on their mobile devices.
Besides reduced fees and facilitated money transfers, blockchain also allows for fewer scams and smart contracts. This way of paying is quick, automated, reduces work and human error 24/7 and is less costly than bank services. These promote financial inclusion and give start-ups more opportunities to compete with banks.
Statistics show that if you invested $22 in Bitcoin in 2012, you'd probably be a millionaire.
Many people are looking for ways to boost their profits effortlessly. Crypto is a popular alternative to banks and many choose it to avoid restrictions like banking fees, minimum balance requirements and low access. This topic is increasingly more complex as new virtual coins appear on the crypto market and as more and more companies jump on this trend, but the basics of cryptocurrency remain the ones you've read above.