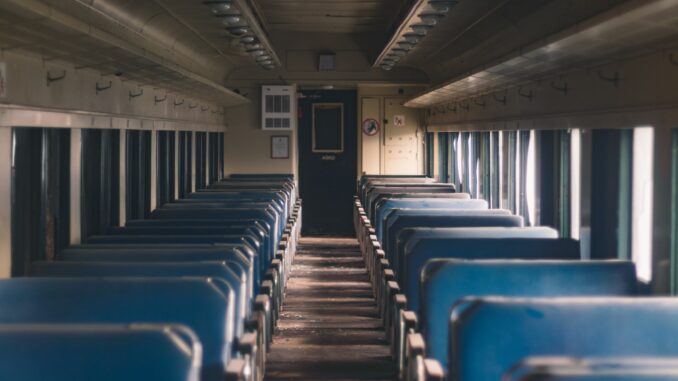 In a technologically evolving digital world such as that of today, it's not surprising that fleet companies are increasingly adopting automatic passenger counting systems. Advanced passenger counting software uses cameras to detect and count the number of passengers boarding a vehicle at each stop. Video counting systems are about 98% accurate.
On the other hand gathering data using manual counters may be off by as much as 15%. Advanced in-vehicle counting software can differentiate between adults and children, and luggage from people. Using a video counting system, it is possible to verify automated counts by watching the video footage back and taking note of the changes in passenger counts.
If you install automatic passenger counters on your commercial fleet vehicles such as buses, they can provide you with real-time occupancy counts meaning that you can monitor exactly how many passengers are on your buses at any moment in time.
How automatic passenger counters work
A network of cameras around the doors of a vehicle is connected to counting software to help you monitor both entries and exits. You can set up the counting system to support remote tracking. Fleet managers can watch video feeds from remote locations and see exactly how many passengers are being counted. This will give you more confidence in the information you are receiving.
To conserve bandwidth, only counts may be sent over a network once the automatic counting system is up and running. You can also opt to store your count data locally.
Counters can be configured to work with your vehicle's electrical power system. They can operate on 12 V or 14 V. Vehicle owners can choose to install a door sensor module and integrate it with their counting video.
The ability to log in to your system via the internet to see real-time passenger information is highly beneficial. If several groups of passengers enter a bus at once, they can be counted accurately with ease.
Benefits of automatic passenger counters
There are several benefits to automatic passenger counting systems including the following:
Increase in collected fare revenue. Fleet managers can use counters to cross-check passenger numbers with the number of tickets issued.
They reduce manual labor since you won't have to employ people to manually count passengers in your vehicles.
Provide information for scheduling of the fleet and making operational decisions.
Analysis of key performance indicators such as cost per passenger and number of passengers per mile
Generation of reports is easy
View live occupancy and observe social-distancing in a bus
Record of time spent at stopping points
A passenger counter can feed you with valuable count data. However, if you incorporate vehicle tracking with GPS, you can enhance your experience with counting systems. You will be able to pinpoint the location of a bus or train and tell its occupancy at any given time.
What's the best automatic passenger counter?
EyeRide LLC is one of the most reputable companies offering the best automatic passenger counters for fleet managers and drivers. EyeRide's APCs (automatic passenger counters) have been developed using advanced people-counting technologies. These are based on video analytics for motorcoach and public transportation.
You can obtain reliable information on your routes and buses with EyeRide counting systems. Stay informed about every stop by installing real-time APC systems on your commercial vehicles.
Key Features and functionalities of EyeRide APC
Real-time passenger-counting
Bus location in real-time
Conclusion
Passenger counting software helps transport companies cross-check passenger numbers with their ticket machine transactions. This allows them to simplify tracking their drivers and reduce revenue losses. Besides counting passengers in vehicles, automatic passenger counters can also be used to count people in and around the stations.