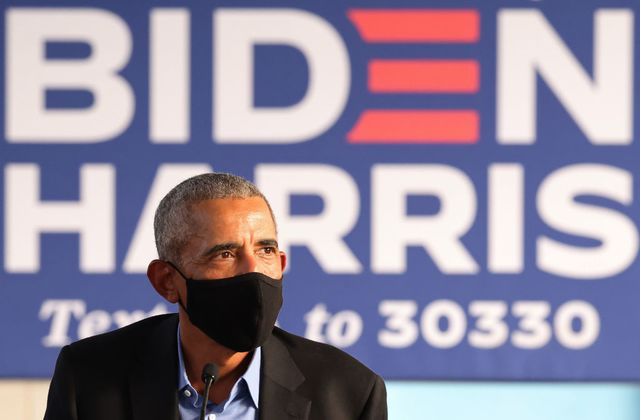 New Delhi : Former US President Barack Obama came forward and campaigned for Joe Biden on Wednesday, lending support to his former vice president.
This was Barack Obama's first in-person appearance during a campaign, asking Americans to go for Joe Biden for a great America. Mr. Obama attended a drive-in car rally at a sports stadium in Philadelphia, Pennsylvania.
Meanwhile, 77-year-old Joe Biden has no public event scheduled for third day in a row, allowing Donald Trump to allege that Mr. Biden is 'hiding'.
The Biden camp has claimed that the reason behind no public event in three days is that Mr. Joe is getting prepared for his final debate with Donald Trump ahead of crucial Presidential polls, which are scheduled for November 3.
African Americans voted in record numbers for Obama in 2008 and 2012 but their participation dropped off in 2016, a contributing factor to Trump's upset victory over Hillary Clinton.
In a video released on Tuesday, Barack Obama directly asked young voters to come forward and support Joe Biden.
"One of the most inspiring things about this year has been to see so many young Americans fired up, organizing and fighting for change," he said.
"Your generation can be the one that creates a new normal in America, one that's fairer, where the system treats everybody equally, and gives everybody opportunity."
Obama said there was a "growing movement for justice, equality and progress on so many issues" and "that momentum only continues if we win this election."
"I know Joe better than almost anybody," he added. "I trust him to be a great president. He's on the right side of the issues."