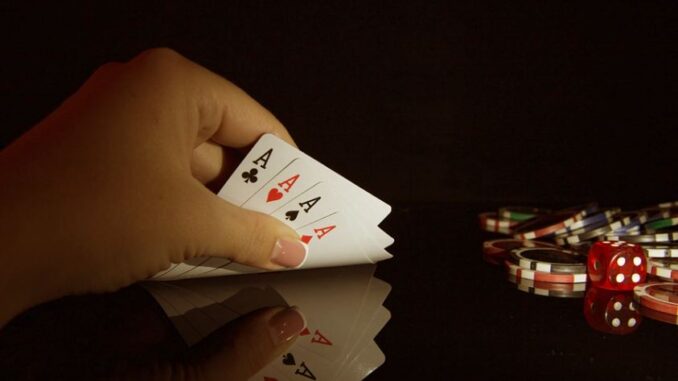 For better or worse, sports betting is here to stay. And mobile betting is the area that continues to grow exponential in India. With more and more people using mobile devices to play bets on cricket and other favourite sports, we are taking a look at the future of mobile betting in India.
The legality of sports betting in India
The first thing we need to consider is the current legal situation of sports betting in India. The law of the land is still very much tied to the Public Gambling Act of 1867, though individual states have taken steps towards or against sports betting.
Sports betting is not strictly speaking prohibited according to the Public Gambling Act. Indeed, games of skill are even legal in India, though this pertains to games such as rummy. But any sport requires considerable skill and betting on sports arguably requires some skill as well – if done successfully in any case.
Chance is part of any gambling activity, of course, but that is part of the risk and thrill one takes.
The stance against betting is often a moral or even a philosophical one rather than one that considers the realities at hand or even economic aspects of betting. The reality is sports betting in India is hugely popular. And since it is not officially regulated by the federal or states governments, huge sums of tax revenue are lost to the states.
Indeed, by the end of 2021, the sports betting sector came close to being worth $60 billion in India. And here is another thing:
Mobile Betting continues to grow
Sports betting as a whole keeps growing in India. More and more offshore betting sites discover India as a profitable market and have begun welcoming customers from India in the past two years. The Covid-19 pandemic may very well have added to this development as millions of people were forced to isolate at home and had more time for new hobbies and need for more distractions.
Whilst not every Indian household has a good Internet connection, a majority of adult Indians have a mobile phone.
The use of mobile devices for just about any purpose, whether entertainment, work, or whatever you can think of has increased exponentially in the last few years. This includes mobile sports betting.
Legally, there is barely any reason that can keep Indian punters from using sports betting sites that are based outside of India. These sites are not illegal nor are Indians prohibited from using them.
As you can see, mobile betting has been growing regardless of the legal situation. But let's take a look ahead as well.
Are betting apps the future?
With sports betting still increasing in popularity and in particular mobile betting continuing to grow, we are wondering whether betting apps are the future of mobile betting in India. This in a surprisingly relevant question to ask as not all betting sites in India offer betting apps and to remain competitive, they may need to develop one.
Are there advantages of using a betting app rather than a mobile betting site?
Yes, there are. Whilst some punters may not want to add yet another app to their mobile devices, the advantages of using one outweigh this consideration:
Accessing a betting site via a dedicated app is usually a lot faster and therefore more convenient than using your mobile browser.
Betting apps are more secure than mobile browsers, keeping your information safer.
You can remain logged into your account and don't have to login every time you use the betting site in your mobile browser.
You can receive push notifications to your phone about your latest bets.
Often special offers are available for the users of betting apps.
With so many clear advantages, it is no surprise that many betting sites in India offer dedicated apps for iOS and Android devices. Even new betting sites are now often already offering apps, adding an extra incentive of choosing them over another site.
We expect that most betting sites will add betting apps to their products in the future simply to remain competitive, but also because customers clearly want them.
And beyond that?
Whilst not everyone might be behind the idea of sports betting have a future in India, there can be no doubt that it will not go anywhere. Mobile betting remains the fastest-growing aspect of sports betting and betting apps are in many ways the better way for most punters to use mobile sports betting services.
So, where does mobile betting in India go from here?
More betting sites will enter the Indian market and offer their services and betting apps to Indian punters. We have seen this trend in recent years and there is no doubt that it will continue.
Mobile devices become faster and better each year, with even the low-end cheaper options offering large screens, great battery life and an excellent experience of gambling and betting sites, even when no betting apps are available.
The market will inevitably keep moving ahead. There are no legal means to truly stop this even if some states have made moves against online gambling and online sports betting.
The smart thing to do would be to take advantage of the growing market, regulating it properly to not just keep customers save and hold betting operators accountable, but to also impose taxes on those operators, which will bring in considerable revenue for the states.
We don't know whether this is the course Indian governments will take. But it is easy to see where mobile betting in India is going and that it seems better to regulate this course than to try and oppose it.