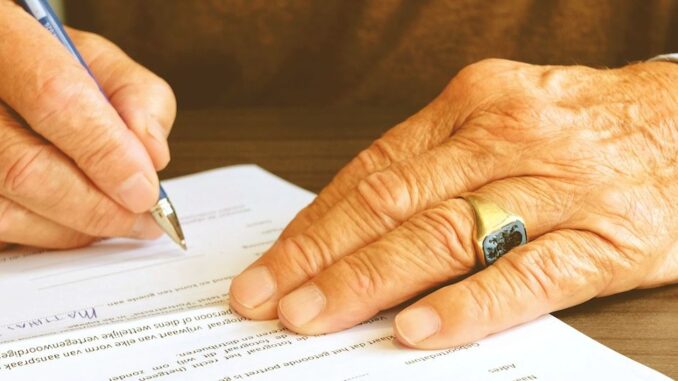 In that case, it is necessary to add a professional email signature to it, for the creation of which the outlook email signature generator is actively used. A professional email signature is the most effective in terms of creating branding. More than 80% of marketers use email signatures to increase brand recognition and ensure a high reputation.
An email signature with links and other contact information can drive your website traffic and generate leads. What are the key things that make an email signature effective? Let's find out.
What is an email signature?
An email signature is a personalized block of text at the bottom of an email that can include information about your brand and essential contact information. Professional email signatures are easily customized and used for many purposes, including:
By using an email signature, you can show your professional courtesy;
Actively develop brand recognition;
Quickly generate potential customers;
Increase traffic to your website and social networks;
Build a positive relationship between you and the company you represent.
Why do you need a professional email signature?
Creating an email signature takes a few minutes, but using it has many significant advantages. Let's take a closer look at the benefits of using a well-written email signature. With its help, you can convey the professionalism of you and your business. When you first talk to someone, that person doesn't know who you are or if what you say is authentic. On the other hand, if the letter also includes a business card, it can prove that you are acting within the law. This means you are doing legitimate business with your customers. When you provide your contact details, website, and social media links, customers develop a sense of loyalty and trust in you. A correctly written email signature allows you to establish direct contact between you and your potential customers. Contact information is also an effective way to take relationships with potential buyers to the next level. You can use marketing magic to build trust and turn prospects into interested repeat customers and partners just by using an email signature—active development of clients. Your contacts need time to get to know you and your brand. What is valuable in this situation? Reach out to other customers and direct them to social media pages where they can read reviews and recent posts or use the chat function; this will lead to a rapid increase in brand awareness. You're consistently seeing your logo and brand colors in your letters helps build customer relationships. However, the quality of the relationship depends on other outreach activities, such as providing practical, timely, and sometimes fun information to establish a positive dialogue. Use outlook signature creator in your marketing efforts to create a high-quality email signature that fully fulfills all the goals.
Rules for creating a professional email signature?
Nowadays, email signatures are beneficial for the active development of your business; they perform essential marketing actions and contribute to developing your brand among a wide range of potential customers. But how to create a professional email signature? Trends in email signatures are interesting. Let's start with a few key trends you should pay attention to when building effective email signature information blocks for your business development—straightforward email signature design. The email signature part is easily customizable for business and personal accounts. But be careful; you can add too many features at once. This will hurt users. The combination of redundant elements and blocks, different colors and fonts, and static and moving images can be overwhelming and disturbing for the viewer at the same time. The design of the email signature should depend on the nature of your business activity and the uniqueness of your brand. For example, if you work in a creative industry, there is a place for engaging, fun animations and projects. With these small details in mind, minimalism and a few general principles can strike the perfect balance. The most popular fonts are Times New Roman, Garamond, Georgia, Caledonia, Didot, and Baskerville. You can choose a different font, but make sure it matches your logo and branding and looks clear on other devices.
Consistency is critical when using an email signature as an effective marketing tool. A muted color scheme is a good choice for your design as it has a calming effect. Surprisingly, users are more likely to click a button with a light-colored call to action than a button that contains different colors. Muted colors with a lot of bright informational noise stand out and attract attention faster, but this is only sometimes necessary and appropriate. It is essential to use the corporate colors of your brand actively. You can consult a professional designer to choose the perfect color palette for your business. Simple shapes are the most popular trends in email signature design because they encourage minimalism. Geometric shapes can add style to a banner and draw attention to important details.
Regarding social media icons, the buttons should be easily recognizable so people can take action. HTML signatures are instrumental in the marketing industry. Such an email signature is encoded in HTML, so each element can be clicked to take the reader exactly where he needs to be. You can actively use them to display images of different sizes, colors, and shapes. The balanced border between text and pictures is a vital advantage of the HTML email signature block. This reduces the likelihood that images, graphics, and photos will block the main informational message you want to convey to your potential customers with your email signature.
Consistent brand appearance
If you are a sole proprietor, you can customize your email signature to reflect your personality and values. The email signature should be associated with the corporate brand if you work for a company, and this must be done for brand recognition. To ensure consistency and professionalism, fonts, colors, and images must match the email signature of each employee of the company. Blocks must retain unique elements, such as a name, photo, or company title. However, essential design elements should reflect the unity of the entire organization or department.
Use segmented email signatures.
We've already talked about how important it is to align your email signature with your company's brand. However, segmentation is no less critical. In this context, this means having different signatures depending on the marketing campaign, your level in the sales funnel, or the department of your company. Customizable email signature elements include calls to action, links, demos, banners, and more. You can also use different email signatures when sending internal and external letters and converting potential customers into regular customers of your business.
Nowadays, the number of campaigns with unique banners has increased due to the increasing automation of this process. Marketers can now use modern, feature-rich software, set campaign dates and times, and monitor analytics from a centralized dashboard. Essentially, banners with email signatures now work like advertising, and their success is easy to track.
The process of analyzing and monitoring the performance of marketing tasks
Marketing tasks aim to improve performance in various aspects of your business significantly. Further analysis can help you make informed decisions about the design and functionality of your email signature. As with any email campaign, you can track emails sent as part of the campaign, actively use read rates to test different email signatures, and see how effective they are.
Elements that should be included in the email signature
Although today's marketing trends determine the direction of creating an email signature, certain parts can be included in a properly designed professional email signature.
First Name Last Name. A professional email signature should begin with your name. Thanks to this, recipients know who is communicating with them. Once you've decided, add your affiliation to show your position in the company you represent. This can include job titles, organization names, and even departments. Some tasks may require a phone call or other forms of face-to-face communication. This is where the additional contact information that should be included in your email signature comes into play. You can also add a phone number and personal website to increase traffic and leads to your business—social media icons. Connected social media icons allow shoppers to discover your brand and better understand your business. For you, this means expanding your contacts and increasing your influence on social networks. Icons are 80% more visible than text links, so choosing them can increase conversions. Call to action. Since Email is widely used as a marketing tool, it also makes sense to include a call to action in your email signature. However, make it a clear and straightforward process, and adapt it to the style of your letter so that this appeal does not look like a simple promotional offer.
Industry Disclaimers and Legal Requirements
Depending on your industry, you may need to include certain elements in your email signature. For example, financial, insurance, and law firms must adhere to strict rules for protecting confidential information in emails. Where there is a legal obligation, you will likely find examples of full text that must be included in the email signature. Images are the easiest way to add a personal touch to your email signature. For example, professional photography can make communication easier. Additionally, you can increase your brand awareness by adding your company logo. So actively use professional tools to create your logo or hire a designer for a more professional approach.