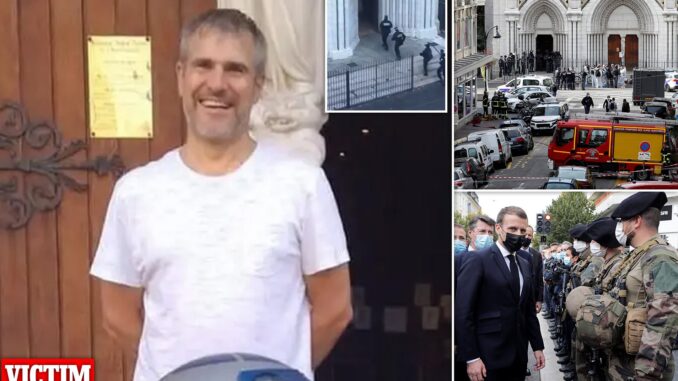 Nice : The suspected killer of three people in a knife attack at a church in the southern French city of Nice on Thursday is a 21-year-old Tunisian migrant who came to Europe a couple of weeks back, claimed a report.
The man has been identified as Brahim Aoussaoui; he landed in late September on the Italian island of Lampedusa. He was placed into a mandatory quarantine of 14 days by the authorities and was asked to leave the Italian territory.
According to a source close to the investigation, he visited France in the starting of current month.
In a brutal massacre, the man beheaded a woman outside the church, killed another two men with his knife and injured many while shouting "Allahu Akbar" (God is Greatest) on Thursday.
A defiant President Emmanuel Macron acknowledged that France has become a subject of attack by Islamist terrorists and to ensure the safety of people he assured more soldiers on the important French sites.
Speaking from the scene, he said France had been attacked "over our values, for our taste for freedom, for the ability on our soil to have freedom of belief".
"And I say it with lots of clarity again today: we will not give any ground."
According to a news report by Reuters, the assailant is a Tunisian migrant and had entered France via Italy.
Within hours of the Nice attack, French police killed a man who had threatened passersby with a handgun in Montfavet, near the southern city of Avignon.