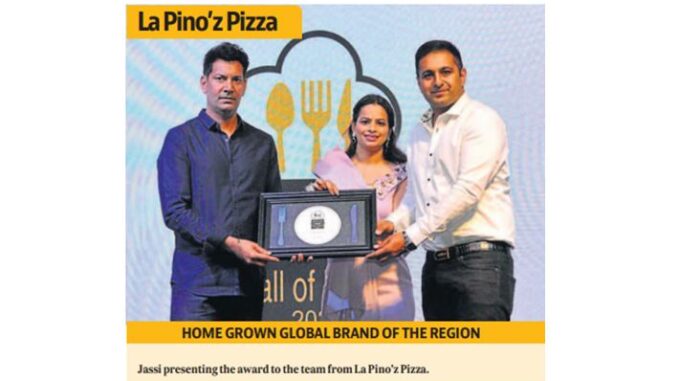 It's often seen that conventional pizzerias tend to stick to a standard formula while creating their menus which includes similar flavour combinations across the board.
La Pinoz, the home-grown chain of pizzerias which has caught the fancy of foodies and critics across the region, begs to differ. One look at their menu and it's easy to see the sheer diversity of flavor combinations in pizzas and side dishes that they offer. For instance, who would have thought that an authentic North Indian flavor such as Paneer Tikka Butter Masala can feature on a pizza, and yet, La Pinoz has done it successfully? Constant and successful experimentation by their chefs has led to signature pizzas such as Peri Peri Veg, Cheesy 7, and Chicken Tikka Lababdar Pizza which are big sellers and have successfully merged tastes from across the spectrum. Sanam Kapoor shares that he has seen people coming back multiple times during the week to order their favorites. "In this day and age, when consumers are spoilt for choice, this kind of brand loyalty is rare to come by," Kapoor adds. With a host of new pizzas and desserts in the pipeline, La Pinoz is set to take the torch on of the most prolific home-grown food brands in the region.
La Pinoz Pizza creates a friendly and pleasant atmosphere for customers in a well-designed and productive environment in which people can work happily. We are sensitive to the look and taste of good pizza as well as to high-quality ingredients. We look to provide the best possible value to our customers who desire great-tasting pizza and to provide customers with the satisfaction of receiving a great value, both tangibly and intangibly.