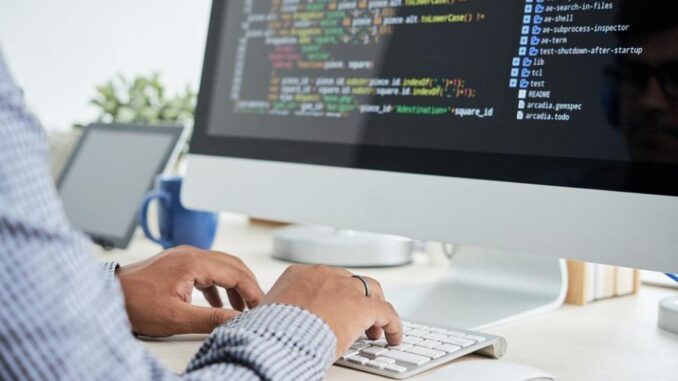 If you have plans of outsourcing your software development projects or IT projects, then an offshore development center or ODC may be a great solution for you. However, you may be probably wondering what an ODC is or whether it's the right move for you.
Well, the answers are right here. In this guide, we will walk you through what offshore software development is, its benefits and risks. We will also take a closer look at how an ODC can benefit your business. With that said, let's jump straight in.
What is Offshore Software Development (ODC?)
An offshore software development center or ODC is simply a development company, which provides firms, organizations and businesses of all sizes with software development services.
And as the name suggests, it's usually located in another country. In most cases, the country where the ODC is located has lower living standards than the country where your business may be located.
Usually, the ODC is a subsidiary or branch of the main or holding company. However, while the ODC may be located in a country with lower standards, it doesn't mean the quality standards are poor. It's staffed with highly competent professionals and specialists like developers, engineers, product managers, designers, as well as UX and UI experts, just to name a few.
Some of the services that an ODC can provide include software development, testing services, project-based development, website design and management, IT support and SEO, just to name a few.
ODC Benefits
Establishing a business partnership with an ODC can have several benefits to your business or organization. Some of the advantages that an ODC can bring include:
Cost Reduction
One of the main benefits of an ODC is cost reduction. As noted above, the ODC is usually located in a country with lower living costs than where the headquarters of the company is. Hence, the ODC will be able to leverage the cost difference to reduce costs in labor and materials, while increasing profits.
Also, you won't have to spend money hiring an in-house team, setting up office facilities or purchasing communications equipment. The ODC already has a competent software development team in place. Also, they have already set up the necessary systems and infrastructure.
While you will spend some money hiring the off-shore team, it's a small fraction of what you may have spent, if you were to handle everything by yourself or start everything from scratch.
Timely Completion of Projects
Offshore development centers operate under optimized environments. Also, they implement streamlined procedures, thus making sure that all projects are completed on time. These centers will adhere to the strict project timelines that you've set, and as a result, you will never experience any delays.
But for an in-house team, it's almost impossible to get the job done on time. For instance, the IT in-house team may sometimes be called to attend to unrelated activities, leading to loss of valuable time. As a result, projects are usually not completed on time.
Access to Top-Notch Talent
A reliable ODC will employ competent and highly qualified professionals. Such professionals will have top-notch skills when it comes to developing various types of software for your organization.
Also, reliable ODCs invest in regular training for their teams. Therefore, through such partnerships, you can rest assured you are going to get decent value on your investment.
ODC Risks
Without a doubt, ODCs offer numerous benefits. However, they also pose various risks. Here are some of the risks associated with ODCs.
Security Risks
When you are working with an ODC, your data will be handled overseas. And, you don't have much control as to how your data is being handled. Therefore, there's always a risk of leakage, causing your data to fall into the wrong hands. And if this data contained sensitive information, the repercussions may be severe. So you should choose the vendor of odc very carefully.
Legal Risks
As mentioned earlier, an ODC is usually based in a different country from the holding company. And as you may probably know, different countries have different rules regarding the running of businesses and organizations. So, if the ODC is not set up in accordance with the rules of that country, it may find itself facing legal challenges. And, these legal issues may also ruin your reputation.
How ODC Can Help Your Business?
If you are a technology-based company, then an ODC can help your business in several ways. Some of the services that you can get from an ODC include software development, e-commerce set-ups, cloud services, telecommunication, data handling, and IT support, among others.