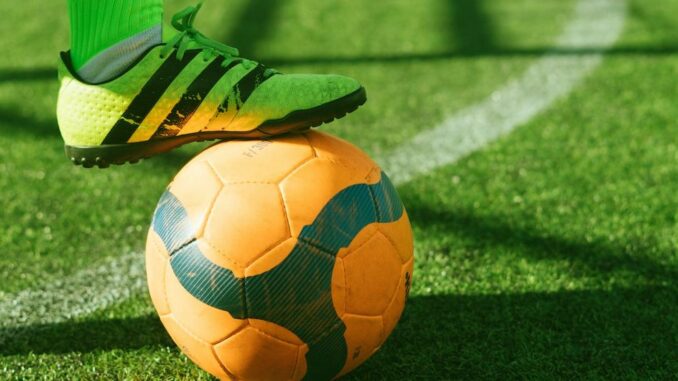 What We Know
For the last 30 years, the EA sports games has had a main soccer game: FIFA. Each year, because of these successful deals, the soccer governors alongside EA have made sure there's a new game on the market. However, it has been announced that once FIFA 23 comes out this fall, FIFA and EA Sports will go their separate ways.
What does this mean for the future of these games? There has been talk that EA Sports intend to keep their original FIFA branding and release a series under their own new name: EA Sports FC. In response to this, FIFA is rumored to be developing their own series of games that will be FIFA branded, likely to be in competition with the game released by EA Sports FC.
This is more than just two organizations deciding to amicably part ways; instead, more like a major split that could have serious problems for the future of betting and gaming. This article will explore the future of the EA soccer games and what this could mean in the release of FIFA 23.
Following The Split
What does the future hold?
After the release of FIFA 23, things could get interesting. As of now, both EA Sports and FIFA have been pretty silent on what lies ahead once this huge collaboration comes to an end.
As mentioned previously, something we do know for sure is that EA sports will continue to release their own version of the game under the name of EA Sports FC. FIFA could go on to release their own soccer games, but nothing has been officially confirmed. However, each group does face its own particular challenges. For EA Sports to succeed on its own, it needs to find the right balance between maintaining the popularity of its games under a new name by ensuring the realism, functions, and overall playability of the game remains.
A rebrand means there will need to be clear distinctions between the old FIFA games and the new ones by EA Sports FC. This will be so much more than just simply removing the FIFA branding and references from the games, including things such as sponsorships and FIFA tournaments like the World Cup, etc. The game will have to be completely rebranded on its own terms. Luckily, EA Sports have over 30 licenses for competitions and leagues across the world, meaning that the realism that the fans love won't be totally lost. Even if EA Sports can't use FIFA names, it won't really matter.
The main thing is that EA Sports FC has to be different from FIFA in a way that somehow manages to keep the small FIFA facets fans love.
What are the challenges for FIFA?
It could be argued that the challenges FIFA faces are much more significant. In a lot of ways, they need to build a game from scratch, meaning that they will be up against one of the most popular sporting games of all time. If FIFA thinks that just because they have the name, they'll sell… Well, things might not be smooth sailing.
If we look at the past, we've seen versions of games that attempted to challenge the current EA Sports FIFA game not do too well. eFootball, Pro Evolution Soccer, and many more have never been able to come up against the details and realism of EA Sports FIFA games. What does this mean for FIFA when other companies have struggled for three decades?
Additionally, because EA Sports owns licensing, customers won't want to give up playing as their favorite team Manchester United for a knock-off version of Munchester Denited. (You catch our drift!)
In the press, FIFA has reacted quickly and quietly to the news of the collaboration ending. It seems they might not have realized how difficult it is to rebrand against the gaming version of Apple; it will never quite live up to the fans' already beloved expectations.
So in the short term, we can conclude that it will be a time of changes and decisions in the soccer gaming industry. If we look back to the past, it is clear that when some kind of split like this happens, one sinks while the other swims.