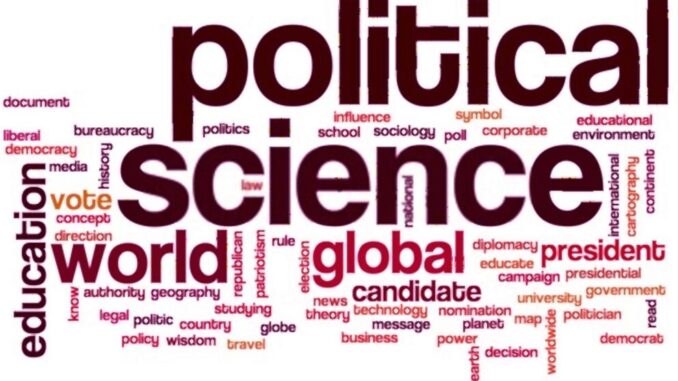 As exams may be nearing, students must be wondering how to do well in them. In today's competitive world, every student aspires to gain good marks in the CBSE board exams. However, among thousands of books available, students are often caught in a dilemma and are unable to choose the right books while preparing for final board exams.
Political Science is an important subject for students to learn and understand. With the help of the right materials, students will be able to understand the basics of political science. This will in turn help them to do well in their exams.
To secure more than 90%, they often ask queries like which study material they should choose while preparing for boards. The most asked question is "Are NCERT books for class 11 Political Science good enough for scoring good marks in the final exams?"
Before we get into the answer to the above question let us look at the syllabus and chapters for Class 11 Political Science. The Class 11 NCERT Political Science books consist of 20 chapters total. These chapters have been divided into two parts. These two parts deal with two major themes. The first part of the textbook is Political Theory. This part mainly deals with concepts such as Freedom, Rights, Equality, Citizenship, and Social Justice. The second part of the textbook mainly deals with concepts such as the Constitution and its provisions, local governments, Judiciary, and Federalism.
Now that we understand the syllabus, it is important for students to learn and understand all the concepts available in Class 11 Political Science. That's why in this article we will list the benefits students can gain by studying from NCERT books Class 11 Political Science for their final exams. They don't know that their problems can easily be solved with NCERT books alone. So, let's get started!
Most of the students usually refer to side books while preparing for their exams but they don't know that NCERT books cover every topic of the entire syllabus. Moreover, every question in the final exams is based on NCERT books only. Once studied thoroughly all your concepts will be clear and you will get a better understanding of the questions. Since Political Science is a very intense topic, students need to thoroughly understand the syllabus before further studying the subject.
Mugging the books won't help you because you will not always get straight questions from the syllabus but many questions will be twisted. So, it is important to have a clear understanding of every topic and you should know how to apply them. That is when NCERT books come into the picture. With these books, you will get a better understanding of the application of the concepts. You will be able to understand basic topics such as Freedom, Equality, Justice, Secularism, Democracy, and many more.
Many times, students just read the chapters and never solve the questions given at the end of the chapter. To gain good marks in final exams, students must practice a variety of questions because practice makes a man perfect. There are various types of questions in the NCERT books including one-liners, match-the-following, quizzes, descriptive or fill-in-the-blanks questions. Apart from this, there are many sample papers and previous year's papers that students can access. This will help them to understand the question paper pattern and the types of questions that can be asked during the exam. With lots of practice, students will know how to crack twisted questions in the exam. Once students understand how to solve these types of questions, they will be able to solve any problem that comes their way.
Political Science is a subject that requires students to solve many questions and be up to date with current affairs. NCERT books for Class 11 Political Science ensure that students are updated with the questions and that they can prepare thoroughly with the study material that they have.
One of the major benefits of studying NCERT books for Class 11 Political Science is that the questions asked in CBSE are based on the fundamentals of these books. It is known that most of the questions available in the final exam paper are taken from NCERT books. Hence, you just have to understand the concept thoroughly and you will be able to score more than 90% in the exams easily. These books provide in-depth knowledge of every concept and that too in an easy and simple language.
The information written in NCERT books for Class 11 Political Science is provided with in-depth research. The content is written by experts in this subject to help students understand and learn them better. This in turn when helps students to clear all their doubts that they might have.
NCERT textbooks for Political Science are specially written for students to encourage them to pay attention to all the political affairs in the nation. Apart from this, the textbooks even help students to gain a deeper and thorough understanding of the Indian Constitution. It helps students to learn what the Indian Constitution really means and what it provides to its nation.
Towards the end of the NCERT textbook for Political Science, there are a number of puzzles and other exercises for students to practice from. This will help students to assess their knowledge of the subject.
NCERT books not only cover the CBSE syllabus but also form the basis of all the major India-level examinations like JEE, CAT, NEET, UPSC, and so on. It doesn't matter what career you choose after schooling, the knowledge you gained from these books will always help you in the future. To form a solid base, students should choose NCERT books and gain a complete understanding of different topics.
So, these were some of the benefits students will gain if they choose NCERT books for Class 11 Political Science to prepare themselves for their final exams. The key to forming a solid understanding of every concept is to use NCERT books while preparing for the exams as if will help all students to do well and come out with flying colors.