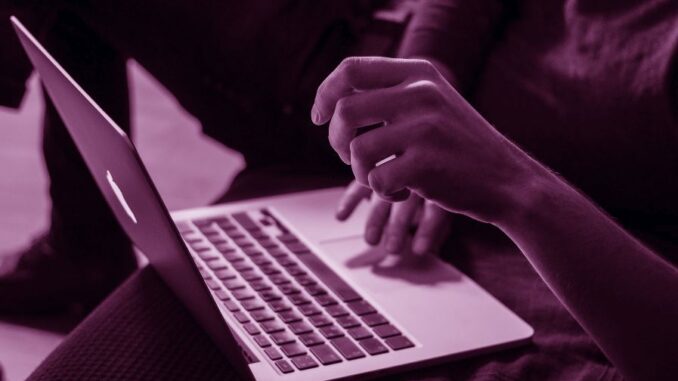 Introduction
The PDF document is a widely-used format for sharing white papers, technical documents, and other forms of information. It is one of the most popular file types on the internet. So, it's no surprise that it's also one of the most targeted formats by hackers. PDFs are an excellent method of sharing and distributing electronic documents.
However, they often lack the security features that we expect from other documents. The importance of protecting your PDF documents is not only to prevent malicious users from accessing them but also to ensure that they are compliant with the government's data security standards when it comes to storing personal data. With this article, we will discuss five reasons why you should protect your PDF files.
Five reasons why you should protect your PDF files
To Ensure Long Term Storage
One of the reasons for protecting your documents properly is so you can be able to access them for the long run. There are some file formats more suitable for long-term storage. Formats like PDF/A for files and TIFF for images. GogoPDF is a PDF conversion tool compatible with all popular systems. It can convert any PDF to PDFA or Portable Digital File Archive (PDF/A) file. PDF files can be stored on internal or external storage devices, removable media, or cloud storage to be accessed in the long term.
To Prevent Untoward Copying and Pasting
PDFs are a great way to deliver business content or even share your final draft with your team. However, it can be difficult to avoid the temptation of copying and pasting from PDFs. The main reason we should protect our PDF documents is to prevent copying and pasting content from being used in other documents without permission. This is called plagiarism.
Protecting our documents with digital watermarks will make it harder for others to copy-paste content from our documents. Additionally, if a competitor copies and pastes a section from one of your slides into another slide in their presentation, it could lead to a plagiarism accusation if the same section is used in both presentations.
To Protect Intellectual Property
PDFs are one of the most common types of files that people use daily. However, it is not uncommon for these documents to get stolen and used without permission. Without protection, your business will be put in jeopardy. Protecting your Intellectual Property is essential because it gives you the right to use your ideas while making sure they don't get used by someone else without paying you a fee.
It also helps protect your company's reputation and creates opportunities for yourself in the future when people recognize your work. To protect intellectual property from being copied or stolen, one should have a PDF that has been created using specific software or through a process that is unique enough that it cannot be duplicated with other software or processes.
For example, you should not use Microsoft Word to create your text documents because anyone can copy the content in MS Word and paste it into their document while keeping the original text formatting intact.
To Stop Unwanted PDF Sharing
Unwanted PDF Sharing is when someone shares a PDF file that was not permitted to share. It is also called unauthorized distribution of a file. One way to prevent people from downloading and sharing your PDF is to set up restrictions on everyone's access.
This can be done by using file permissions, group policy settings, or through Active Directory. It's important to note that this method will only stop people from accessing your PDF on their computers. Be sure you are adding the proper access for each user, so they cannot view anything else without permission. It would be best if you also implemented specific security measures, such as locking PDFs with passwords.
To Control Who Sees PDF Data
It is important to control who sees PDF data because it can be sensitive. For example, many medical records are stored in PDF format, and it can be dangerous if the wrong person sees these files. This means companies should take steps to ensure this doesn't happen by controlling who can access these files, especially when they are stored remotely or on a cloud service provider's servers.
There are different methods to control who sees the content of a PDF file. One method is to use digital rights management (DRM) software to prevent users from printing or copying data from a document. The second method is to activate the "restrictions" feature in Adobe Acrobat or Microsoft Office, which prevents edits and annotations on particular pages. While the third method is to make sure your PDF files are password protected to prevent unauthorized access.
To Stop Unwanted PDF Printing
One of the most common problems PDF users face is unwanted printing of their PDF files by another person, which is why you should protect them from unwanted printing. When you are creating a PDF file, you can give it a password that prevents unauthorized printing.
It is advisable to keep the password in your head when printing your document, but if you forget or lose your password, there is another way to prevent unauthorized printing. There are many reasons why you should stop unwanted printing of your PDF file. One of them is privacy. If people can't print your document without knowing the password, they won't be able to steal it and use the information contained in the document for their purposes.
Conclusion
Protecting your PDF documents can provide you with peace of mind when creating or sharing them online. This is especially important if you work as an office administrator or accountant who generates lots of PDFs. You will never have to worry about your information falling into the wrong hands.
Protecting your PDF documents from being hacked can help you prevent further attacks on your company's confidential information and sensitive data stored on your systems. And lastly, ensure to protect your PDF document with a password. Make sure that you create one that is easy to remember and that the information is not readily available for others.