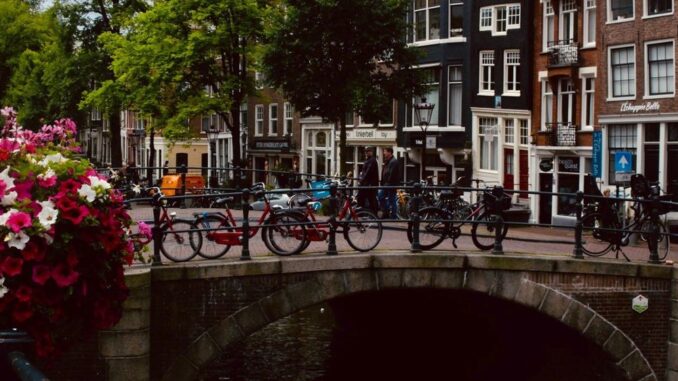 If you're looking for the best universities in Netherlands, you've come to the right place. In this article, we'll be discussing top local universities, as well as elements that make each of them stand out. So, keep reading if you're wondering whether it's worth choosing this destination, and what university to apply to!
Netherlands – Everything you Should Know
The Netherlands is a small country located in northwestern Europe. It's bordered by Belgium to the south and Germany to the east. The population amounts to 17 million people, and Amsterdam is the capital and the largest city in the Netherlands. Although Dutch is the official language, English is also widely spoken, which makes the country tourist-friendly.
10 best universities in Netherlands
The best universities in Netherlands are:
University of Amsterdam
Leiden University
Erasmus University Rotterdam
Delft University of Technology
Utrecht University
Radboud University Nijmegen
Maastricht University
Wageningen University and Research
Vrije Universiteit Amsterdam
Tilburg University
Why should you choose them?
There are many reasons why it's worth choosing one of the best universities in the Netherlands:
new culture – studying in the Netherlands will give you a chance to experience a new culture and way of life. You'll also get to meet people from all over the world and make friends for life.
high-quality education – the Dutch higher education system is known for its top-notch quality and innovative approach. You'll benefit from small class sizes, excellent facilities and world-class teaching.
research opportunities – as a student in the Netherlands, you'll have the opportunity to get involved in cutting-edge research projects. This will give you valuable experience and help you develop your skills.
great career prospects – the Netherlands is a great place to start your career. With its strong economy and international focus, it's a great place to find a job after graduation.
English-taught programs – many programs at Dutch universities are taught in English, so you don't need to be a fluent Dutch speaker to study here.
affordable tuition fees and living costs – the Netherlands is one of the most affordable countries to study in Europe. Tuition fees are relatively low and living costs are reasonable.
excellent quality of life – the Netherlands is a safe and welcoming country with a high quality of life. You'll enjoy beautiful cities, stunning scenery and a relaxed way of life.
The Takeaway
Amsterdam and other sizable cities can boast having quality schools and experts that willingly share their knowledge with international students. Choose one of the best universities in Netherlands to explore a completely new way of living, and expand your career prospects.