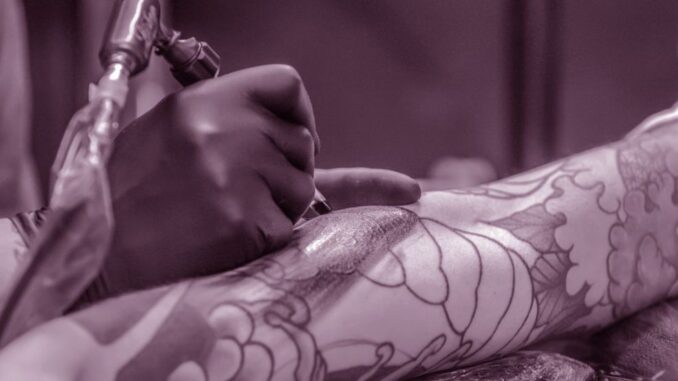 Choosing the tattoo that you want should not be a hectic task now that there are many tattoo ideas you can opt for. Basically the tattoo you want is usually your idea and the artist only brings it out through art. Before settling on the type of tattoo that you want, you should think through first about the message you want to portray using the tattoo. Tattoos are used to send out someone's ideologies and beliefs.
There is a wide range of tattoo styles from where you can choose from. Having a style in mind of the kind of tattoo that you want helps you to narrow down your options on the tattoo you will get. The following are some of the tattoo ideas that you may want to consider when you want to get a tattoo.
Tribal
Just like the name suggests, these types of tattoos draw their idea from a tribal belief or a cultural origin. Once you have a deep and strong connection with culture and your origin, you can settle on a particular tribal tattoo that will be a constant reminder of your origin. A tribal tattoo can also be used as an identification of a person regarding a certain tribe or culture. I other words the tattoo acts as an identity that you belong to a particular culture. It is regarded as a taboo or disrespect when someone belonging to another tribe gets your tribal tattoo.
Old school
This type of tattoo is usually characterized by the use of simple color pellets and bold black lines from a dark ink to highlight the tattoo. Some of the most common old school tattoos include skulls, anchors and mermaids. An old school tattoo is usually something that means a lot to you and could be either a past memorable experience or a constant reminder of something.
New school tattoos
These tattoos came as an advancement of the old school tattoos ideas. They are characterized by use of vibrant colors that highlight the main work of art. They usually look exaggerated and at times dramatic as they aim to make the art work look more realistic. Most new school tattoo ideas are usually drawn from comic books or from cartoon films and could be your favorite cartoon character. New school tattoos are usually drawn to express your love for certain comic work.
Realism 
Just like the name, realism tattoos are close to an actual thing and they are usually drawn in such a way that they look real. They are very complex and only a few tattoo artists can make them appear as real as you want them to look. There are usually no limits when someone decides to get a realism tattoo this is because portraits are the main target. The tattoo at can be made from your favorite movie, an animal or a certain cultural belief.
Geometric 
Geometric tattoo ideas usually incorporate a bit of realism but they do not necessarily turn out to be amazing as you thought. A lot of artwork is required in making multiple lines to create a perfect picture. This means that instead of just drawing a picture you construct, adjust and make corrections on features instead of just drawing by looking. However, you need an artist that has experience in making geometric tattoos so that they can pull off the tattoo just like you needed it to be.
Abstract
This type of tattoos does not use the geometric and realism features but rather use the work of creativeness to get a unique result. Once the artist gets the image of the tattoo you want in mind, they then make the necessary artistic changes for a perfect result. An example of an abstract tattoo is the brushstroke tattoos that appear as if they are painted on the skin if they are done correctly. Abstract tattoos may however require an artist with geometric experience as they require a bit of balancing especially in the details. Once drawn well, abstract tattoos are very unique and they portray your message perfectly.