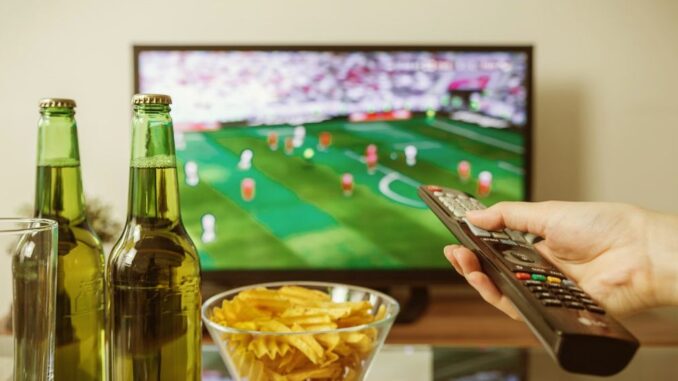 Sports betting technology has come a long way in recent years. From the early days of online sportsbooks to the modern-day mobile apps, the industry has undergone a major transformation. The main reason is that sports fans all over the world want a truly exceptional experience when wagering on their favorite sport.
That's why online bookmakers provide various features to bettors ranging from access to expert picks  all the way to live betting and many more. All of these features are available thanks to modern technology that has made its way to sports betting. With that in mind, let's have a look at the evolution of sports betting technology.  
How has sports betting technology changed over time?
It's no secret that the sports betting technology has changed drastically over the years. In the past, you would have to go to a physical bookmaker to place a bet. Now, you can do it all online. Perhaps the biggest change in sports betting technology is the introduction of live betting.
This feature allows bettors to place bets on events that are already underway, which introduced a lot more flexibility and diversity than traditional betting. This has made sports betting a lot more exciting and has also opened up new opportunities for creating unique odds and bets.
Another big change in sports betting technology is the introduction of mobile betting. This means that bettors can place bets using their smartphones or tablets, wherever they may be. This has made betting much easier and you can even bet on the go. This feature has also increased the number of people who are able to bet on sports. 
What are the major innovations in sports betting technology?
From using paper sheets to mobile apps, sports betting has come a long way in terms of innovation, especially when it comes to technological advancements. Technology paved the way for sorts betting to be more accessible and easily available to people all over the world. That's all thanks to the Internet. The introduction of betting websites was one of the major innovations in sports betting industry.
Today we have sports betting platforms and customizable mobile apps that make websites seem quite insignificant in comparison. It's safe to say that everything changed with the introduction of the Internet for commercial use. Everything after that was simply fine-tuning the features that were now possible to implement, in the first place.
The future of sports betting technology
With the advent of new and improved ways to place bets, there is no doubt that the industry will continue to grow. Most people believe that the pinnacle of developments in sports betting technology is the rise of mobile betting. After all, this allows people to place bets from anywhere at any time, as long as they have a smartphone or tablet.
However, the evolution of sport betting technology doesn't end there. In fact, another exciting development is the use of virtual reality (VR) technology. This technology will allow bettors to experience the game as if they were actually there. Bettors will be able to see all the action unfold in front of them and make their bets accordingly.
This provides a much more immersive experience and can help bettors make better decisions when placing their bets. Overall, the future of sports betting technology is looking very bright. With new and improved ways to place bets, it is only going to become more popular in the years to come.
Technology has always been a huge part of sports betting, with the industry constantly changing and evolving to meet the needs of both the bettors and the bookmakers. The future of sports betting technology looks very promising. With new features and advances being made all the time, there is no telling what the industry will look like in a few years.