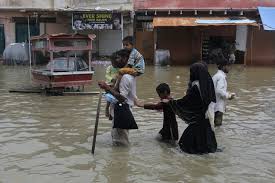 New Delhi : Paul Rudd once again proved that he is one of the nicest celebrities around all of us. On Thursday (October 29), the 51-year-old Ant-Man & the Wasp actor took to the streets of Brooklyn, New York to join fellow early voters.
In a video shared by fan voter, Paul Rudd can be seen distributing cookies to all of the voters waiting in line outside of the Barclays Center to get in and cast their votes. Rain and fast winds did not stop the actor from distributing cookies, the fact which makes the video special.
Paul stayed safe in a face mask and maintained social distance while handing out the cookies to the voters. Check out the clip below:
As soon as the video was posted on the social media, his fans were overwhelmed by Paul's thoughtful gesture and flooded Twitter praising the actor.
Talk show host Ellen DeGeneres also chimed in and tweeted: "He might actually be the world's most perfect man" after seeing the video. One fan tweeted: "Paul Rudd couldn't get more adorable. What a lovely human being," while another one added: "For me, it was love at first sight. He's pretty perfect."