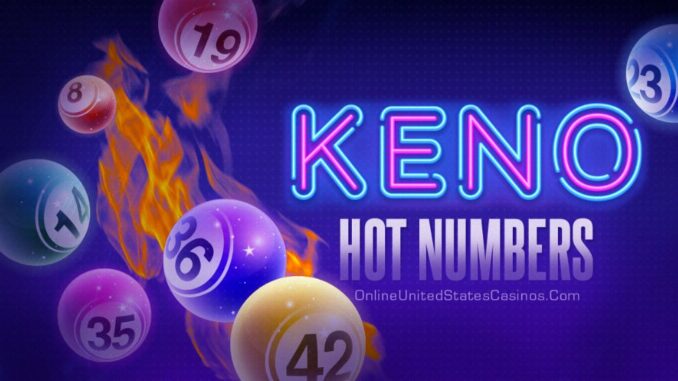 Slot machines, blackjack, roulette, and craps rule Las Vegas gaming spots. While that is a well-established fact, what is less known is that top-end casinos also host lottery-style products like bingo and keno. The latter is particularly popular as it comes in a live draw form and an electronic one. That is right, video keno is available at most gaming floors, featuring odds comparable to most slot machines. Since this game predominately appeals to old-school gamblers who like to test their luck on it while taking a break from more dynamic gambling options, its draw version attracts the majority of keno fanatics, despite its relatively high house edge.
Aside from casinos, keno also gets offered by state and nationwide lotteries, with tickets sold at retail stores and gas stations everywhere. So, people can play keno games for real money via different methods, whether online or by filling out a physical card. Regardless of the chosen approach, keno is fun because it is simple and entirely luck-based. Even though no strategy can get applied to this game that can guarantee success, research shows that some keno numbers are more likely to come up than others. We rattle off a few hot ones below.
Hot Keno Numbers Explained & Listed
Traditional live keno gameplay consists of a machine arbitrarily picking out numbered balls, usually up to twenty from about a pile of eighty. Players submit cards with a selection of the numbers they believe are most likely to hit, get drawn. Depending on how many of these correspond to those a machine has selected, they win a prize or not.
There are multiple keno variations out there. Each one features distinct rules and a specific paytable. Thus, in one keno game, a player may claim a prize with only five numbers accurately guessed, and in another, the submitted card may be worth nothing. The payout ratio can also substantially differ.
Logically, cold keno numbers get drawn with a low level of frequency. Hot ones are the opposite. Those are the ones that have most often gotten picked at random. That gets concluded by looking at mountains of past draws. Now, of course, given the arbitrary nature of the game, no one can suggest that they have 100% error-free insight into which numbers feature the best odds of getting picked. Live draws rely on physics and machines whose behavior no one can predict. In the digital sphere, results get determined by algorithms known as random number generators that are equally unforeseeable.
Going by some sites that have accumulated and analyzed keno draws, the numbers that most often show up on keno boards are 3, 10, 14, 16, 44, 58, 66, 67, and 74. In no way are we suggesting that going with these is a sure-fire recipe to winning at keno. We merely listed what numbers have shown up the most in keno draws before. According to some site's records. It is wise for players to remember these. Yet, they should also not forget the gambler's fallacy, which states that past results do not dictate future outcomes.
Best Keno Game to Play
As discussed, multiple keno variations exist at land-based establishments and online. Players serious about turning a profit via their keno gameplay should stick to online casinos. Digital gaming venues can offer more favorable return-to-player percentages than brick-and-mortar establishments because they have far fewer overhead costs. Moreover, online keno versions are faster because software draws the numbers. It can do this in seconds. Therefore, there is no need to wait on a machine and the intricacies that accompany its selection.
Traditional keno lets players pick up to twenty numbers from one to eight. Still, many prefer 40-ball keno as a simplified option boasting a low variance and a higher return-to-player percentage. That signifies that smaller wins are more likely to happen with some degree of regularity in 40-ball keno. Super & Power Keno are also enticing options as they feature a bonus ball that can multiply a player's winnings. That is often an extra option offered by these variations and is not mandatory.
Still, by far, video keno supplies the best winning odds. For comparison-sake, the house edge of traditional keno is in the 20-40% range, while for video keno, it hovers between 4% and 20%.
About the Author
Shelly Schiff has been working in the gambling industry since 2009, mainly on the digital side of things, employed by OUSC. However, over her eleven-year career, Shelly has provided content for many other top interactive gaming websites. She knows all there is to know about slots and has in-depth knowledge of the most popular table games. Her golden retriever Garry occupies most of her leisure time. Though, when she can, she loves reading Jim Thompson-like crime novels.