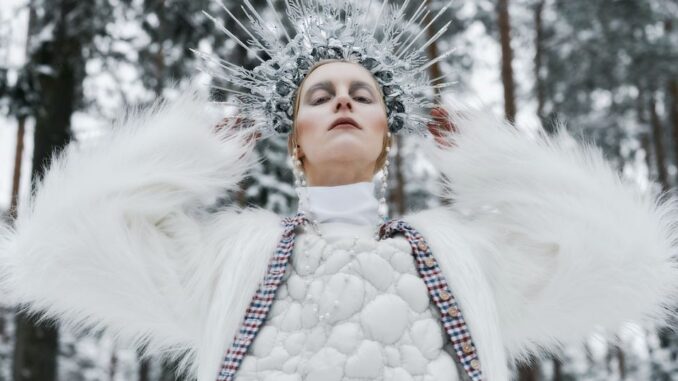 Creating a 3D character model is a challenging task requiring creativity, technical expertise, and attention to detail. A 3D character model can be used in various industries, including animation, video games, and advertising. In this post, we will discuss what 3D character modeling is and how to craft 3D characters effectively, particularly using 3D modeling outsourcing services.
What Is 3D Character Modeling?
To start with, 3D character modeling is the process of creating a digital representation of a character in three dimensions. Most often, the pipeline involves designing, sculpting, and texturing a surface using specialized 3D software like Blender, ZBrush, Autodesk Maya, etc. 3D character models can be realistic (high-poly) or stylized (low- or mid-poly) and used for various purposes, such as animation, video games, advertising, and movies.
Why Outsource 3D Character Modeling?
Outsourcing 3D character modeling to an experienced company can be an excellent way to save time and resources while achieving high-quality results. After all, reliable 3D modeling studios like, say, 3D-Ace, have a team of skilled professionals able to build 3D character models of any quality quickly and efficiently. Moreover, outsourcing allows businesses to focus on their core competencies while leaving the 3D modeling work to experts.
How to Model 3D Characters Effectively Using 3D Modeling Outsourcing Services
The following are some tips on how to get a pack of top-notch 3D characters with the help of 3D modeling outsourcing services:
Define Your Requirements
The first step in effective 3D character modeling is to define your requirements. You should clearly understand the character you want to create, including its personality, style, and purpose. This vision will help the 3D modeling outsourcing service understand your needs better and deliver a product that meets your expectations.
Choose the Right 3D Modeling Outsourcing Service
When choosing a 3D modeling outsourcing service, one must consider their experience, expertise, and reputation. You should look for a service provider that has an extensive portfolio of successful projects and a team of skilled professionals who can handle complex projects. In addition, it would help if you chose a service provider that uses the latest 3D modeling software and technology to ensure the best results.
Provide Detailed Reference Materials
Top-tier 3D modeling outsourcing companies can create a character that meets your requirements, so it is essential to provide detailed reference materials. These materials can include sketches, photos, and written descriptions of the character's features, style, as well as personality. The more detailed the reference materials are, the more accurate the 3D character model will be.
Collaborate with the 3D Modeling Outsourcing Service
Collaborating with the 3D modeling outsourcing service throughout the project can help ensure that the final product meets your expectations. You should give regular feedback and be available for discussions to ensure that your 3D modeling outsourcing partner understands your vision. Moreover, you can always inquire about progress updates to check whether the project is progressing as planned.
Test and Evaluate the 3D Character Model
Once your 3D character modeling company has created the character model, consider testing and evaluating the result in order to determine whether it resonates with the product where you intend to incorporate the character. You should test the model in various scenarios, such as different lighting and camera angles, to make sure it looks realistic and meets your requirements. However, this is already the responsibility of your tech partner, which should evaluate the model's geometry, textures, and overall quality to be confident that it meets industry standards.
Make Revisions and Finalize the 3D Character Model
You may need to revise the 3D character model based on quality assurance and overall evaluation. You should provide detailed feedback to the 3D modeling outsourcing studio you choose to inform them about the required changes. Once the revisions are complete, and you are satisfied with the result, you can finalize your project by using the polished 3D character model for your intended purpose.
Protect Your Intellectual Property
When working with a 3D modeling outsourcing company, it is crucial to protect your intellectual property. You should ensure that the service provider signs a non-disclosure agreement (NDA) to protect your confidential information. Besides, you had better retain ownership of the 3D character model and any associated copyrights.
To Sum Up
Outsourcing 3D character modeling to a proficient service provider can help you cut down the costs and time needed for project execution. To model 3D characters using 3D modeling outsourcing services, you should define your requirements, choose the right service provider, give detailed reference materials, closely collaborate with your new partner, test and evaluate the model, make revisions, as well as protect your intellectual property. Following these tips, you can receive a 3D character model that meets all of your most exacting expectations.